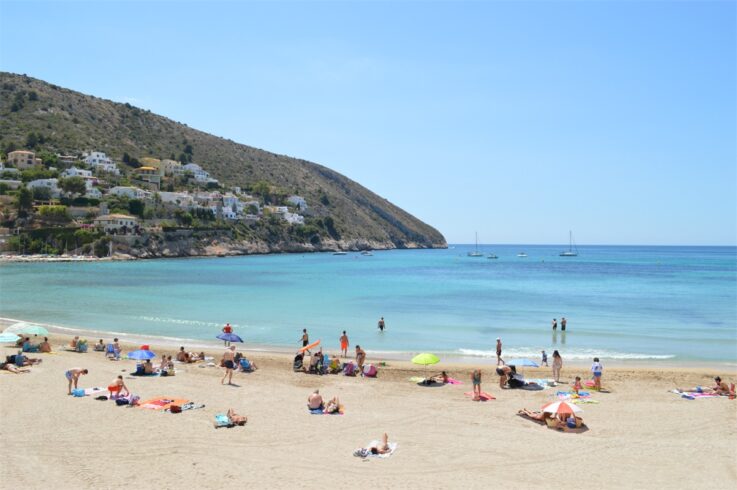 The Beach Management Committee of the Teulada City Council has established the maintenance protocol for the beaches of Teulada Moraira. Said committee is made up of the Departments of the Environment, Beaches, General Services and Tourism; Teumo Public Services; inspection of beaches, secretariat, service management, etc.
In this way, a plan has been initiated to adapt the beaches of the municipality for the summer season and for the current year. The planning of the season contemplates the new criteria Blue flag, the management of the remains of Ocean Posidonia (from June 1 to September 30), the provision of the municipal lifeguard service and the continuous cleaning and maintenance work, among others.
It should be noted that one of the new requirements to obtain the Blue Flag recognition is to start the removal of algae from June 1, since these remains are part of the marine ecosystem and prevent coastal erosion and the loss of sand. In addition, accessibility services for people with reduced mobility on l'Ampolla beach will be available from July 1 to August 31.
The Councilor for the Environment and Beaches, Luis Caballero, has pointed out that "the beaches are one of the main tourist attractions of Teulada Moraira, so their adaptation is essential for the start of the summer season. That is why the council carries out an important daily work aimed at the conservation of our natural spaces".