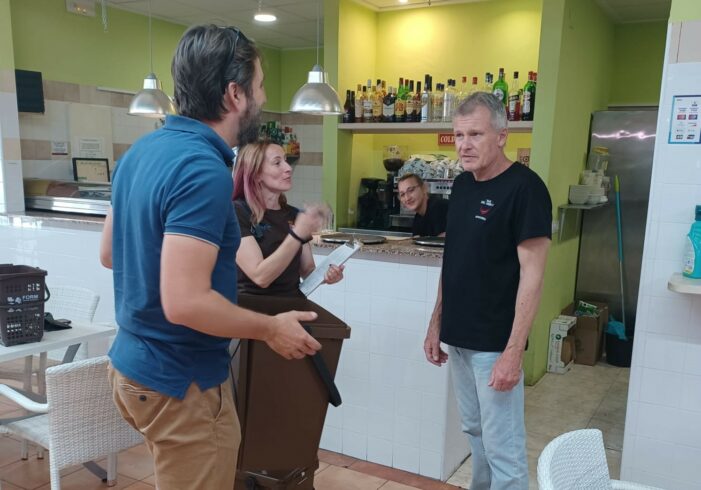 Last week, the Poble Nou de Benitatxell, through the municipal company Poble Net, started an environmental education campaign to offer the home collection service for the five fractions of waste to the large waste producers in the municipality, which are mainly supermarkets, restaurants, bars and shops.
A team of two educators visited twenty establishments throughout the week to explain this new system to them, make them aware of the importance of separating and counting on their collaboration when its final implementation is carried out in a few months. They have also taken the opportunity to see the specific needs of each business, such as the amount of waste they generate, the buckets they will need, etc.
The objective of this initiative is to bring this quality service closer to large waste producers so that they do not have to go to the containers and thus encourage higher rates of selective collection. In addition, the campaign also introduces as a novelty in the municipality the brown fraction of organic. Thus, plastics and containers, cardboard and paper, glass, organic and the rest will be separated.
Poble Nou de Benitatxell currently has very low selective collection rates, which are around 12% when European regulations recommend that they be 60% to comply with the Sustainable Development Goals of the 2030 Agenda. That is why the City Council , from its public company, is redesigning its Urban Solid Waste (MSW) policy to achieve better rates and offer a better service to poor men and women.