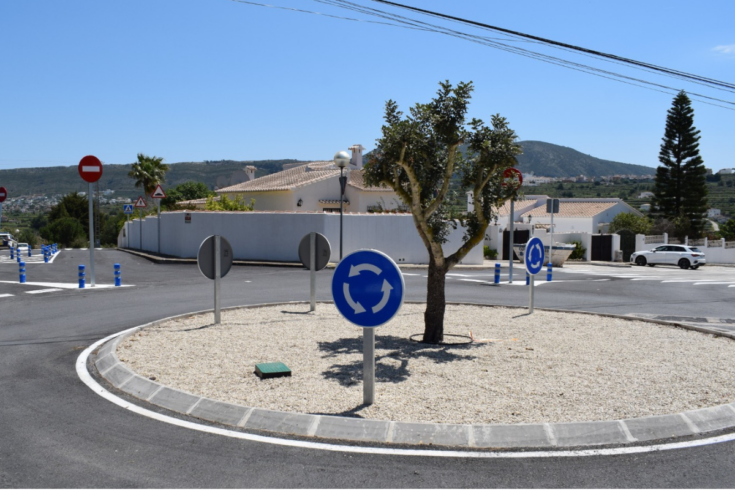 The new roundabout urbanization Les Fonts, located at the crossroads of Camí Vell de Teulada, already fulfills its main function: to appease the excess speed that vehicles reached and reduce the traffic problems that the area suffered.
This Friday, the mayor, Miguel Ángel García, the Councilor for Urban Planning, Jorge Pascual, and the Councilor for Citizen Security, María José Ivars, have received the work, carried out by the company Vives Dalmau SL for a price of 48,236.86 euros. .
In addition to the construction of the roundabout, the work has included the resurfacing of the adjoining roads, vertical and horizontal signage, the delimitation of parking areas and the construction of tree pits.
Likewise, the intervention has been extended to the adjoining roads through which the Camí Real runs, both in Les Fonts and in the Racó de Nadal urbanization, with two trapezoidal projections and another called 'donkey's back'. The already existing highlights in Racó de Nadal have also been repainted and two new ones have been created with the corresponding placement of vertical signage limiting speed to 3️0 km/h.
This was a highly demanded performance by the residents of the area. The urbanization of Les Fonts is located on the Camí Vell de Teulada (an old passageway that connected the municipalities of Xàbia and Teulada), so the influx of vehicles is very high. As the roads are wide and do not have deterrent elements, very high speeds were reached which, in addition to being dangerous for pedestrians and their pets, caused noise disturbances to neighbors.