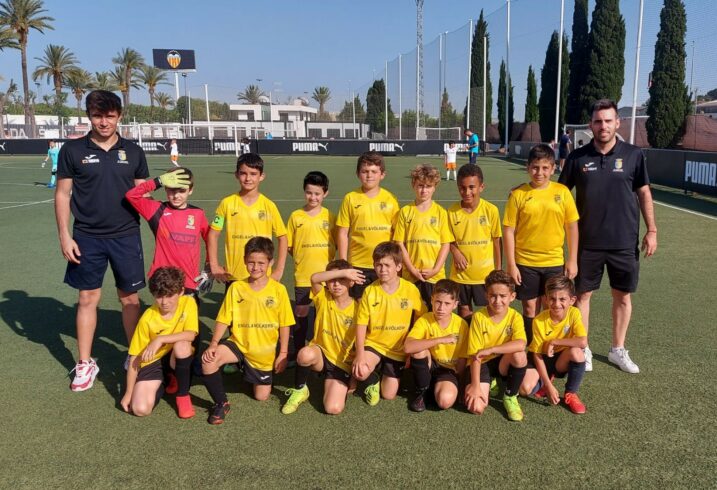 The Benjamin B of the Municipal Grassroots Soccer School of benitatxell has been proclaimed league champion, despite the fact that he still has a game to play this weekend. In the absence of the last day, they have achieved 22 wins, 12 draws and 2 losses. They have also been the top scorers in the competition with 176 goals.
The team is the winner of the league for the third consecutive year, since in the 2019-2020 and 2020-2021 seasons, the boys and girls that make up this group have already won the competition as prebenjamines.
This Sunday, to celebrate, the First Team will pay a small tribute to them with a runner in the municipal field before the match against Xeraco, at 7:00 p.m.
"We are very proud to see how the soccer school is growing at an exponential rate both in the number of boys and girls, since we have more than tripled registrations from its creation to 2019, as well as in involvement, dedication and enthusiasm. Poble Nou is creating a high-class youth academy", pointed out the Councilor for Sports, Toni Colomer.