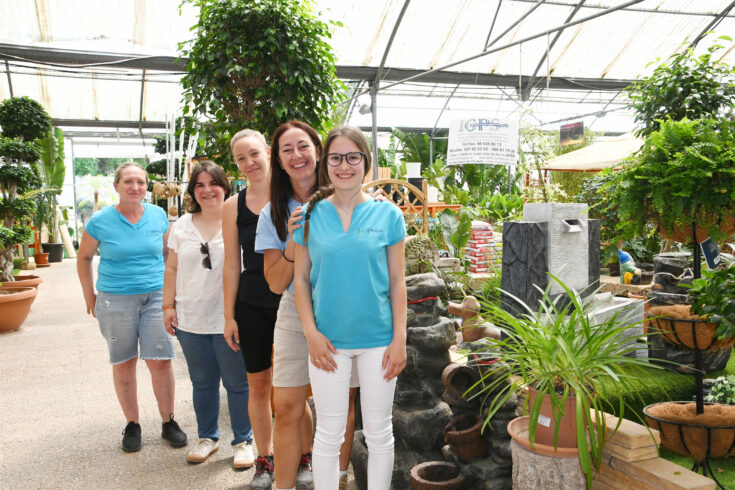 The councilor of cream and promotion Economic of Xàbia, Marta Bañuls, has paid a visit to the students who are doing the practices of the Training Program for Basic Qualification of Auxiliary Activities of Trade.
The mayor wanted to see how the students perform and thank the collaboration of these companies that have offered to collaborate with this training program, especially focused on young people who have dropped out and want to improve their skills to enter the working market.
the phase of practices it is the culmination of the program and a channel for applying all the professional skills they have learned during the first phase of the course. The programme, which has a grant of €39,854.40 from the Ministry of Education, consists of 960 hours. It started on September 20, 2021 and will end on June 17, 2022.
For Bañuls it is training It is very important in improving the professional qualification of young people out of school (between 16 and 21 years of age) and a path to achieve their insertion in the world of work (almost half of those who completed this training last year today already have a permanent job ) or their educational reinsertion, since some want to go back to study. In fact, 4 students are going to take a test of the LABORA Claus Competences in Alicante.
The councilor has also advanced that Creama is already working on a new edition of this course. It has encouraged young people who have dropped out of their studies and are thinking of useful and practical training to enter the job market to find out at Creama offices and enroll.