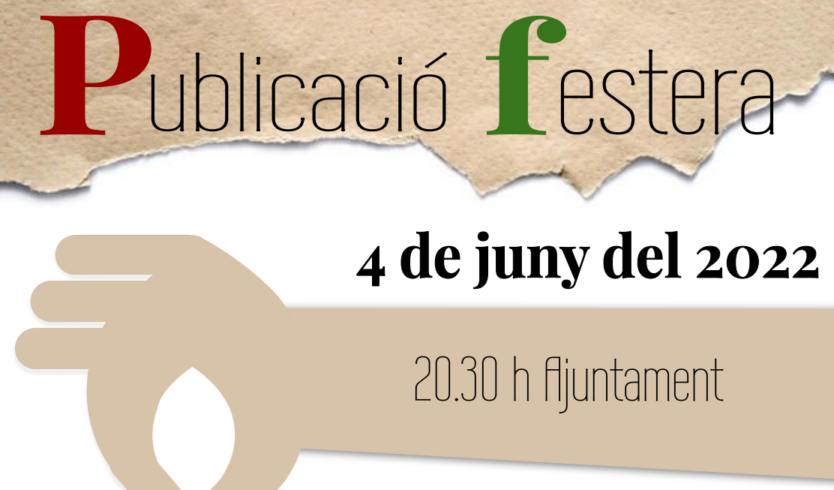 The Coordinating Board of the Moors and Christians of Pego has already announced the programming of the first of the acts of the Moors and Christians festival of Pego 2022. It is the new Publication Festera, an act that aims to be the starting point with the decoration of the town with the flags and banners of the festival in which house of the village.
"After two years without parties, the nerves are on the surface and the desire is great" commented the president, who also assured that "the illusions of the entire group can be felt, we hope that the reformulation and premiere of this new act is already the definitive beginning of the revival of the festival in our town".
with the name of the Publication Festera, the act intends to be the announcement of the festival, which from now on will always take place the first week of June to announce and publish the poster and the programming of the Moors and Christians Fair and Festival of Pego.
The act will begin at 8:30 p.m. in the Plaza del Ayuntamiento, where all the festeros and all the festeras will gather, plus all the people of the town who want to attend the public act. At that time the two bands that will be in charge of putting music to the act will make an entrance of bands from the Market Square to the Town Hall. The Coordinating Board has opted to value the home musical groups; the Pego Musical Group as host and the Vall d'Ebo Musical Union as guest band.
Next, the authorities will occupy the balcony of the Town Hall to deliver the symbolic keys to the three portals of the Vila Reial de Pego, where a representative of the corporation, who on this occasion will be Jose Arbona, Councilor for Festivals, will will temporarily transfer them (from now until June 26, when the Moors and Christians festivities will end) to Nuria Gómez Bolufer, the president of the Moors and Christians of Pego, as representative of the festive group.
In addition, a special guest will speak in the parliament and publication of the party. On this occasion it will be Joan Femenia, who will finally discover the poster of the Moors and Christians 2022, shown for the first time at the event, unfolding a large recreation from the balcony of the Town Hall.
The formations will parade from the Plaza del Ayuntamiento to the Plaza del Mercado, where the bands will entertain with bar service and where the whole town is invited. Next, a festive brotherhood dinner will fill the Market Square with members of the different filaes. To end the day, in the Market Square there will be a musical festival open to the public, enlivened by a rock group and background music.