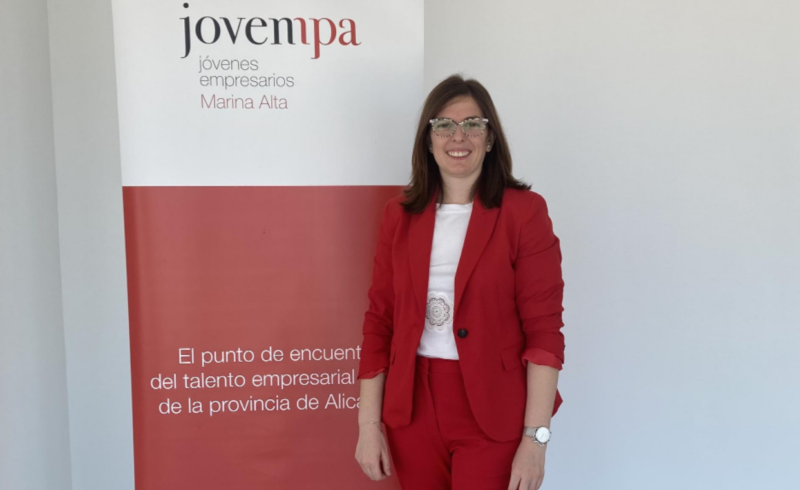 The Marina Alta Youth Association has held its Ordinary and Electoral General Assembly at La Casa de la Paraula de Baleària Port in Dénia. After the first part of the Ordinary General Assembly, the Electoral Assembly has proceeded, where the candidacy led by Carolina Valles Marti, who has been elected president of Young Marina Alta for the 2022/2024 period.
Carolina Vallés is a 35-year-old businesswoman from Teula. She has always been very involved in the association, the last four years on the board of directors as vice president, these last two, accompanying José Alberto Notario, whom she now succeeds.
Carolina Vallés is accompanied on the new board of directors by: María Benavent, vice president and treasurer; Vanessa Soler, secretary and the members: Verónica Deambrogio, Dayana Santacreu and José Alberto Notario.
Increasing the board of directors with representatives of other populations to have greater representation and to know the needs of the region, together with listening to the associates to focus the events and thus get the most out of an association of business synergies, are some of the challenges that Carolina and her entire board are considering for the next two years.
Associates of Jovempa Marina Alta, the General Secretary, Almudena Gonzalo representing the Federation of Associations of Young Entrepreneurs of the Province of Alicante and the president of Alicante, Alfonso Calero, were present at the Assembly.