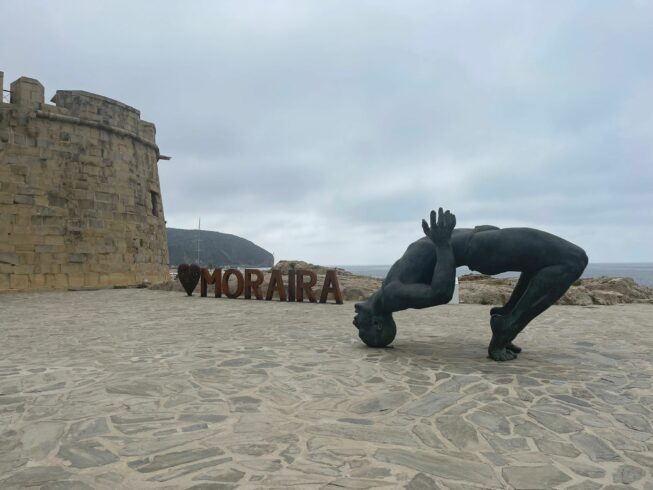 Bert Wets, neighbor of Teulada Moraira, donates the iron sculpture to the municipality Love Moraira, a work by the artist Toni Marí. Wets is the owner of the Art 9 Gallery and has been passionate about art for more than 20 years, which is why he wanted with this donation to "link the town with art and culture."
The sculpture is displayed on the esplanade of the Moraira Castle, accompanying the recently inaugurated salt giant. The reason for having chosen this location is, according to Wets, to "give the value and visibility that the works of art that we have in Teulada Moraira deserve".
This sculpture is forged in iron, welded by hand and later oxidized to give it that orange tone that so characterizes the artist's works. The heart will light up to star in the nights next to the salt giant.
Furthermore, in collaboration with the Association of Hoteliers of Teulada Moraira, a dinner at one of the participating restaurants will be raffled every month. To participate, those interested must publish a photograph next to the new artistic scene tagging @gigante_de_sal_moraira with the hashtags #lovemoraira #gigantedesal #teuladamoraira.
The mayor of Teulada Moraira, Raúl Llobell, has thanked the donation, noting that "this work of art will become part of our cultural heritage, being an added value and one of the many riches that our municipality has to offer."