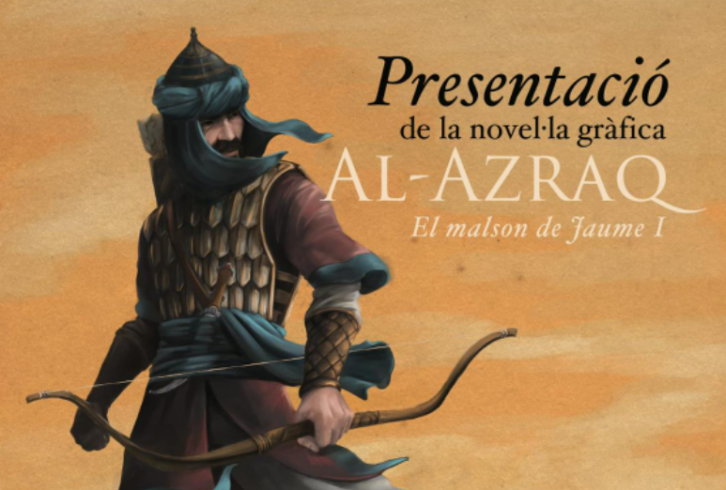 He riurau de arnauda, in Xàbia, hosts this Friday, May 27 at 8:00 p.m., the presentation of the graphic novel «Al-Azraq, the malson of Jaume I», a work with illustrations by Daniel Olmo and texts by Just Sellés. The entrance to it is free and free.
Driven by the Department of Culture, Friends of the Museum and the Excursionist Center, this presentation will consist of a multimedia and didactic talk in which it will be possible to meet the vizier Al-Azraq, the Muslim leader who led the resistance against the Christian advance in Valencian lands. A true Saracen hero unknown to the vast majority.
Also the mountain scenes where Muslims and Christians settled their differences. A graphic adaptation of the historical novel «Al-Azraq el Blau. Chronicle of the conquest of the Mountain", with more than 400 pages.