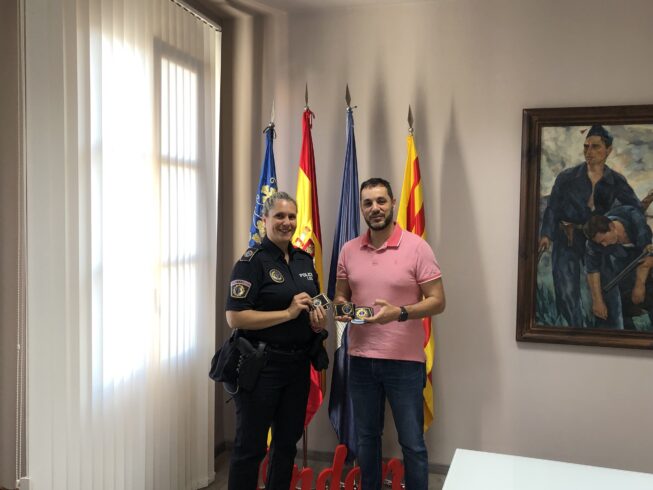 As of June 1, he will serve as Official of the Ondara Local Police Mª Deseada Torres, who until now has been an Agent of this local security force. She has been the only agent of the Ondara Local Police who has aspired to the position of Officer, having presented herself to the corresponding selection process and having passed the exams for the position of Local Police Officer in occupation improvement.
This is a process to improve temporary occupancy, approved by the General Negotiation Table, until the final position is filled through the corresponding process, so that he will occupy this position for one year (the process for obtaining the position of Official in ownership is scheduled to start at the end of this year).
Mª Desired Torres she was the only local staff agent who applied for the position. She will go from being an Agent to being an Officer, climbing to a higher scale, and becoming the second in command, after the Chief of the Local Police, Antonio Galiano. The position of Official is of intermediate command in the Ondara staff, since this is vacant in the RPT of the Ondara City Council, going from being group C1 to group B.
Some of the tasks that the new Officer will have are: Supervise the services entrusted to the Agents under her charge, as well as that they make a correct use of the material that has been assigned to them; ensure compliance with the services entrusted to the Agents under their orders; report to the head of the meritorious services carried out by the personnel dependent on it, as well as the irregularities that could be committed; collaborate with the Agents in carrying out the entrusted functions, assuming the actions and, as a whole, the place of greatest responsibility or danger, if any; assist the leadership in their duties; coordinate the staff of your group, these being the Group Leaders; review daily, before starting the service, the material in order to proper conservation and maintenance; and any other that derives from his position.