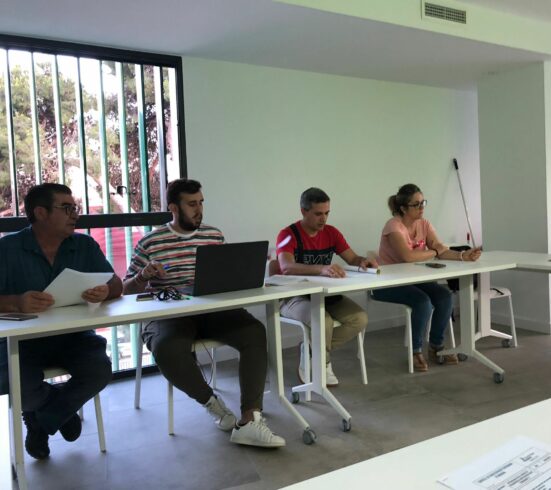 This year 2022, within the Municipal Budgets of Ondara, a game of 50,000 euros assigned to the projects chosen by the population of Ondara (Participatory Budgets). In total, 10 proposals were submitted by the citizens within the established deadlines (from April 13 to 30). Of the 10 proposals submitted, eight were approved by the technical team and approved by the Participation Council (2 proposals had to be excluded because they were not viable, according to the Citizen Participation regulations).
Now the next phase will begin: from June 1 to 15, all those people registered in Ondara over 16 years of age will be able to vote and choose one or more of the 8 proposals presented. Voting will take place on the portal https://ondaraparticipa.org/ until June 15, and also in person at the Espai Jove.
The 8 accepted proposals, for which you can vote, are these:
• Children's area in the Tozales park (50,000 euros). Creation of a large themed children's play area (0-6 years) in the Tozales park.
• Parking for the sports center (3,000 euros). Create new parking spaces
• Valley of Christ mirrors (10,280 euros). On Constitución, Pizarro and Oeste streets, due to poor visibility, it is necessary to place mirrors on the sides to avoid possible collisions between vehicles.
• Pavilion ventilation (46,000 euros). Better ventilation conditioning, especially in the summer.
• Covered municipal soccer field stands (31,000 euros). Cover the stands about 10-15 meters, to avoid the sun during the very hot months. Like protecting yourself from the rain in the rainy seasons.
• Billboards in the streets for oxen entrances (26,760 euros). Gates with iron bars in the adjacent streets in Calle Mayor for the safety of people in the path of the oxen entrances
• Installation of public lighting to access the Cemetery (19,000 euros). Installation of several points of light in the section from the Dénia street crossing - Camino Alfatares to the access to the Ondara Parish Cemetery car park to improve road safety for people, shared in that of vehicles.
• Snoelezen Room or Multisensory Room (7,000 euros). These are interactive spaces designed to stimulate the senses, with the aim of improving the quality of life of people with disabilities and older people with severe cognitive impairment or dementia, who have impaired motor and neurological abilities.
It should be mentioned that the counting of votes will be done in a public session and it will be the plenary session that will definitively approve the investments voted for to begin execution. The Ondara City Council has encouraged citizens to participate in this process.