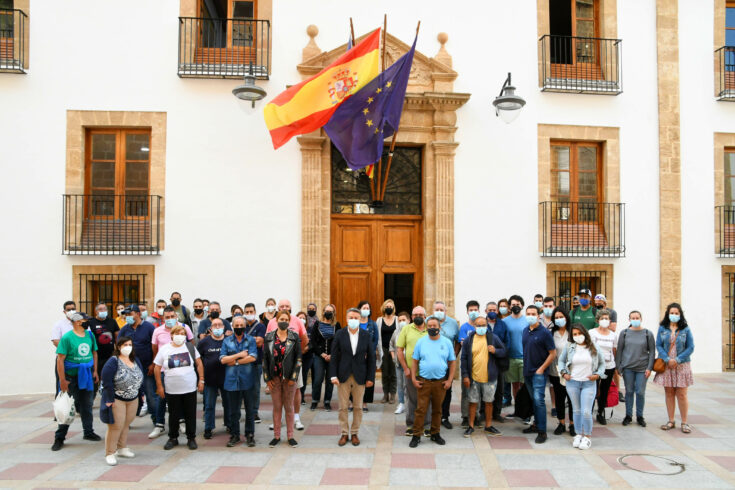 He Town Hall of Xàbia once again launches an important call for work through the plan of social employment. This year there are 50 positions on offer (10 janitors, 10 cleaning workers, 24 laborers of various tasks and 6 officers). Applications may be submitted from May 31 to Monday June 13 at the Citizen Service Office (Av Dawn number 2).
The so-called social brigades will be in charge of reinforcing forest fire prevention services; adaptation of plots and municipal green areas; cleaning and maintenance of ravines and riverbeds; public road cleaning; o Custody, cleaning, repair and maintenance of municipal public buildings, among others.
For its part, the contracts will last until the end of the year and have an endowment of one million euros. In addition, people who are unemployed (and registered as job seekers for at least a month), do not receive employment benefits or subsidies and are Spanish, from the EU or from a state in which they are eligible for the positions offered. free movement of workers applies.
As in previous editions, positions will be assigned based on a merit contest based on social criteria, such as being part of a family unit that is a beneficiary of emergency aid from Social Services, having the title of large family, the cohabiting family is also unemployed, have a mortgage or pay rent in Xàbia, have a single parent family or a dependent family member. Also have experience in similar positions.
Mayor, Jose Chulvi, He recalled that it is the third social employment plan promoted by the Xàbia City Council since the start of the pandemic. A mechanism with which, in addition to providing economic security and improving the self-esteem of people who are going through a bad time at the job level, the teams in charge of the public image and maintenance services of the municipality are reinforced.
For more information, the complete bases can be consulted at https://xabia.sedelectronica.es/?x=8SQj3GSz3BYks436zPjr2rOYINeoCB8PqFMh3WhrQQRlj4QDudw7i1b*0BtW*EH4R6qWQlkrNvbby0TZToZOuR-0f-7XgraTioyHqCFZE*9fT0eTJGIgKNEyRNxwcXkt