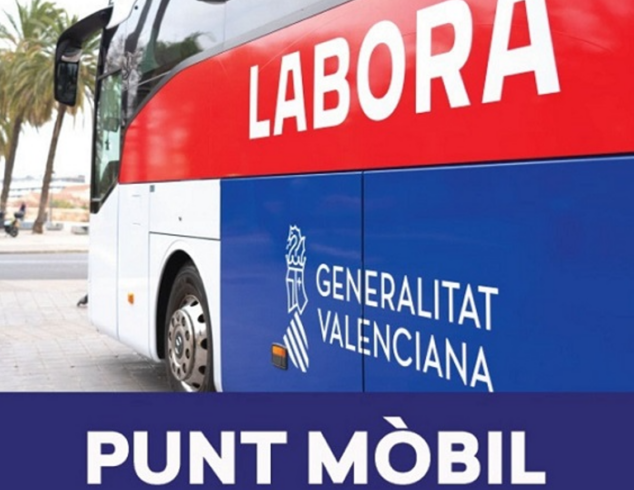 He moving point of the LABOR -known as Bus Labora- will park in Xàbia from June 7 to 9 (the first two days in the Plaza de la Constitución and on the 9th in Avenida Jaume I). This itinerant office will attend from 10 a.m. to 6 p.m., facilitating the population to carry out the procedures related to the employment and the job placement: enroll in Labora, renew the DARDE, seek training, request job guidance, enroll in courses, update the curriculum, consult job offers or receive guidance on unemployment benefits.
From the Department of Economic Development they point out that personalized attention will be offered both at an informative level and guidance on the services provided by Labora in order to improve the employability of interested people from Xàbia.
The Councilor for Creama and Economic Development, Marta Bañuls, has assured that the incorporation of Xàbia into the circuit of the Labora mobile unit is "a beneficial opportunity for the population of Xàbia in search of employment" and a formula to bring the service closer to the people who have problems getting to Dénia. It is a "tool that will reinforce the advisory services that we usually provide in Creama Xàbia", he added.
The mayor has placed special emphasis on the importance of being registered as a job seeker and having the profile updated to the offers to be able to apply for the positions that are offered in employment plans subsidized by the Generalitat, such as Ecovid or Emcuju, two calls that Xàbia will launch again this year.
In this sense, Bañuls has recommended to all people who are waiting for these calls to go through the work bus to carry out these procedures.