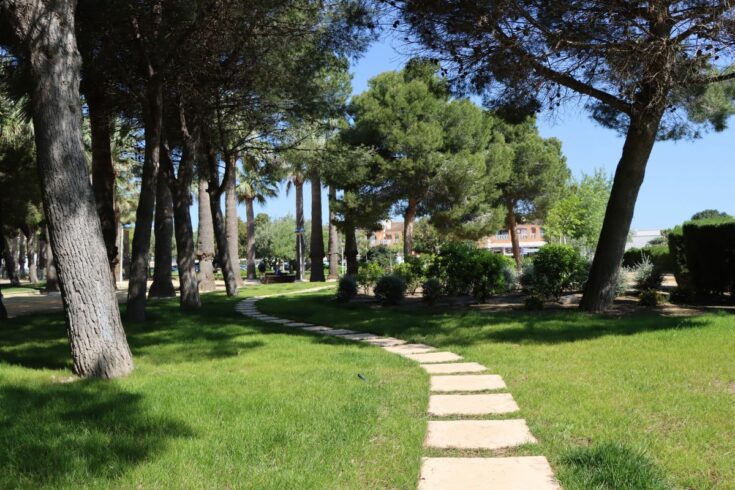 From the Department of General Services of the Teulada Town Hall, delegated to José Antonio Bisquert, the works of "Remodeling of the interpretive garden of the Moraira Mediterranean Forest", with an execution budget per contract of €48,242.06 (VAT included).
said plays They have consisted of repairing deteriorated areas on roads and remodeling the Mediterranean forest area, expanding it with new native species and the grass area. Thus, we have proceeded to repair the streets, occasional reconstruction of curbs and expansion of the internal path.
A drainage and irrigation system for the enlarged area has also been installed, as well as the planting of different native plants, hedges, vegetation cover and the placement of identification plates for these.
The Councilor for General Services, José Antonio Bisquert, and the mayor of Teulada Moraira, Raúl Llobell, have visited the area where the works will be carried out to supervise their proper conclusion. "This is one of the many improvements that we are preparing for Teulada Moraira. A renovation of our public spaces is an improvement in the image and quality of our municipality", Llobell pointed out.