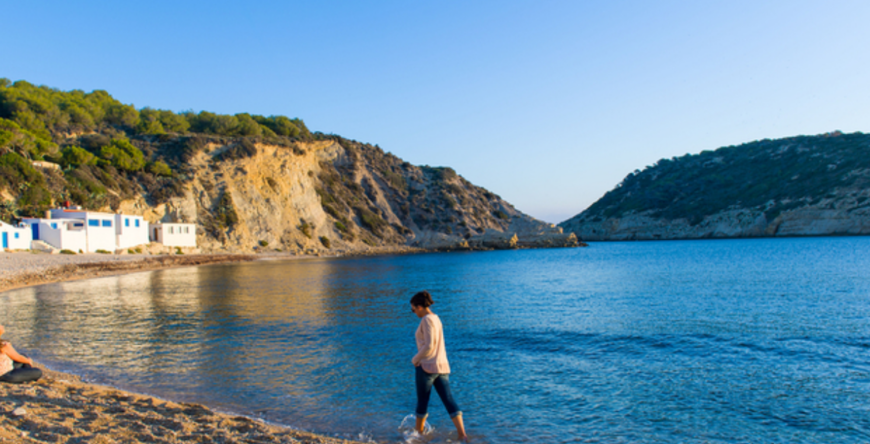 He Town Hall of Xàbia unanimously agrees in full to request the Provincial Council to install as quickly as possible a series of protection elements on the CV-742 to avoid irregular parking on the shoulder during the summer months.
The Consistory requested this measure last October from the provincial entity, owner of this highway, to avoid the situation experienced in past summers as a result of the regulation of access to the Portitxol cove and the installation of a barrier that prevents access to cars when the cove parking lot is full.
When this barrier closes, many drivers park irregularly on this provincial road, causing traffic problems, hindering access for emergency vehicles and endangering pedestrians, some of them minors, who, loaded with all the elements to spend a day at the beach, walk in the same lane as cars.
The municipal request was accompanied by police reports, which recommend installing a fence or wooden pylons in a section of approximately 1.4 kilometers (from the intersection with Lentisco street to the intersection with Media Lluna street), both for the ease of disassembly in case of need and for aesthetic criteria and public image in an area of landscape value and also cost savings, given the considerable distance to be marked.
This request was also transferred in two meetings with both the Highway Deputy and the President of the Provincial Council, who offered their cooperation to the municipality in this measure to guarantee safety and improve the prevention of fires or environmental deterioration.
However, after months of waiting for an answer, last week the Deputation denied this request and announced that they will only place vertical signage recalling the prohibition. Something that the police reports included in the file rule out as a single measure and described as "insufficient" to avoid irregular parking and the problems that arise from this situation, such as evacuation or maneuvering of emergency vehicles.
Given the proximity of the start of the summer season, the mayor chose to bring this issue to the full to give more strength to the claim. All the parties supported the motion that qualifies the Provincial Council's solution as insufficient and again calls for the installation of pylons.