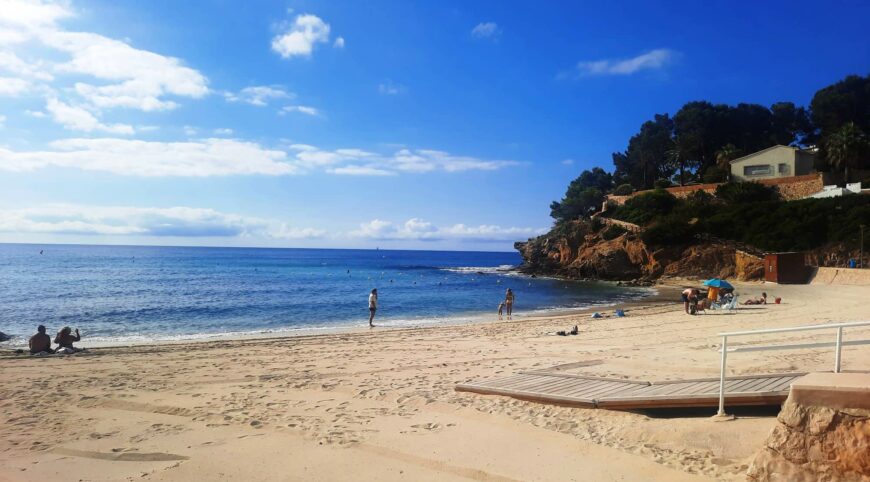 Yes, today they planned to go to the beach, do not go to the one of the fustera. The town hall of Benissa has reported that from today, Wednesday June 8, and until Friday, the Fustera cove is closed to public use for adaptation work. Municipal sources explain that the department of costs, dependent on the Ministry of Ecological Transition, is going to put on the Fustera beach 1,000 m3 of sand to guarantee that this cove is in the best possible conditions throughout the summer.
During the weekend this bathing area will reopen to the public, but on Monday, June 13, work will resume and it will once again be inaccessible. This has been confirmed by the mayor himself, Arturo Poquet, explaining that yesterday at noon the city council was notified of the intention, by Costas, to carry out these works.
Poquet recalls that this point of coast has suffered the effects of the maritime storms of recent years, leaving the beach without sand, which the waves have restored by rocks, making access to the water difficult and motivating complaints from bathers. The aggregates to be incorporated will be the same as those that were previously on the beach, according to the mayor.
The city council has apologized for the possible inconvenience that this action may cause, and they emphasize that the work depends solely on costs, as competent administration. This will be the only intervention that is planned to be carried out in Benissa in terms of adding sand to its coastline.