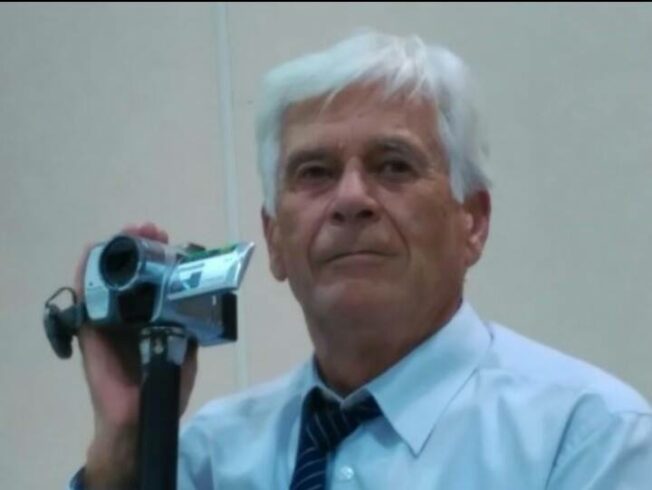 Benissa pay homage tonight to Miguel Giner Ribes, better known as Michael the Barber, for his trajectory of collecting images throughout the most recent history of the municipality. This neighbor will be recognized with the Civic Merit Medal, in an act that will take place in the Cultural Hall from 8:30 p.m. In this way, and after approving it in the plenary session last May, the consistory recognizes the vital and personal trajectory of a man who has been present at all the important, festive or cultural events in Benissa, to leave a documentary record, with photos or videos, of the future of a town and its people.
A recognition that comes from civil society, which makes it even more important, and with which it is intended to value the figure of a person in love with his people who, over the last 40 years, has dedicated himself to translating into images all the recent history of Benissa.
There have been three local associations in charge of promoting the initiative, the rondalla, the Association of Moors and Christians and the Music band. To which Miquel feels deeply grateful, as expressed by the honoree himself, who confesses to being moved by receiving this medal.
From his first video camera, a Super 8 cameraman, to today, with his mobile, Michael the Barber, maintains the healthy habit of capturing the life of Benissa, the growth of its people, the evolution of its landscapes, the change that the urban fabric has been experiencing and the way in which its festivals and traditions continue to be celebrated.
The photographer Pepe Tur, who has already turned 100 years old, introduced him to the world of snapshots. In his hands he put his first camera. A voigtlander. Tur could not miss this tribute, which is why Miquel el Barber hopes to have his presence tonight. An act in which some of the first cameras with which he started in this hobby will also be presented and the experiences that have made him live will be remembered.
For more than 40 years, Miguel Giner has generated a complete archive of images and videos, which, thanks to the collaboration of his son Juan Miguel Giner, have reached our days through the new broadcast channels and social networks, such as YouTube or Facebook. . More than 600 videos and some 4,000 photographs. A way to remember what we were, how we lived, celebrated and enjoyed life.
Today's is an act that has been postponed for years, due to various circumstances, and that, finally, it will be possible to celebrate, thus paying off, Benissa, a debt with this neighbor.