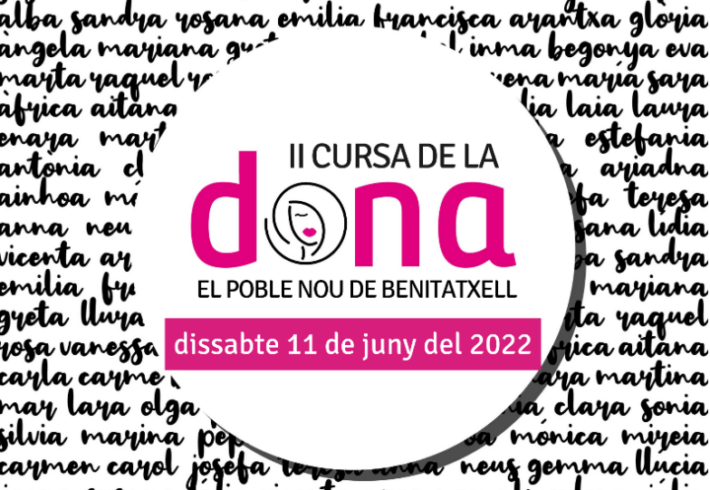 Next Saturday, June 11, starting at 5:00 p.m., the II Donut Race in El Poble Nou de Benitatxell after being postponed due to rain last March. The funds raised will go to aprosdeco, an association that works to promote and make available to people with functional diversity all the resources to improve their quality of life.
The inscription includes bib number to participate in the race and a t-shirt. It costs 3 euros and can be done until Wednesday, June 8 at the Tourist Office (C/ Mercat, 1) in the morning or until Thursday 9 at 8:00 p.m. at www.somesport.com. The bib numbers can be collected in Mercat street on Friday from 6:00 p.m. to 8:00 p.m. and on Saturday from 10:00 a.m. to 1:00 p.m. or from 3:00 p.m. to 4:30 p.m.
The boys and girls will come out first, and they will complete a specific 700-meter route. Then the adults will. Both walkers and runners will complete an urban route of 4.14 kilometers with an almost flat profile. Although the race is non-competitive, the organization has provided gifts for the first 5 people to cross the finish line and the first 5 local runners.
"Poble Nou de Benitatxell needed to recover, after two years of stoppage due to COVID-19, this charity race, an event that combines sport with other challenges such as promoting union and complicity between women and supporting associations that carry out important work in the region", highlighted the Councilor for Equality and Gender Policies, Víctor Bisquert, who also wanted to thank the enormous involvement of the Club Multiesport Benitatxell in this activity.