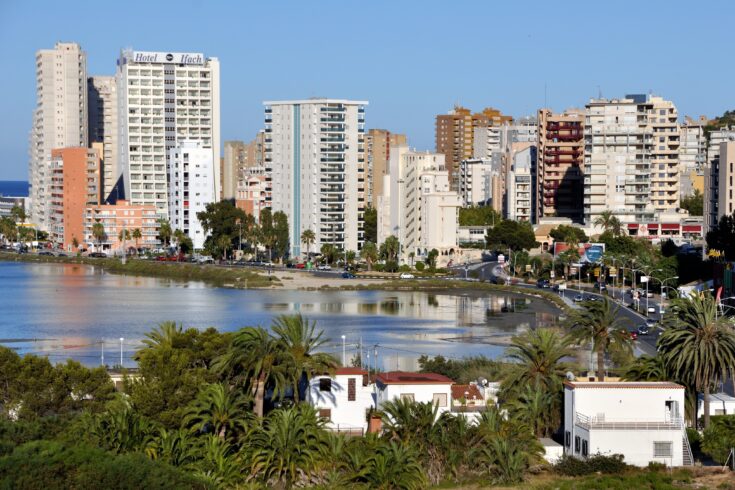 Summer arrives and with it the difficulties to park, especially in the municipalities of our coast. In Calp, the City Council has created a framework agreement to carry out the land lease in order to create in them parking lots deterrents in different areas of the municipality. An initiative, which, as the mayoress, Ana Sala insists, not only thinks about a specific summer problem, but also about solving the lack of spaces where to leave the vehicle throughout the year. This initiative involves prioritizing routes pedestrian, recover public space for pedestrians and decongest vehicles in the urban center.
Sala acknowledges that public parking space is limited in Calp and despite promoting the rotation of vehicles through the so-called blue, green or orange zones, with different rates and restricted paid parking hours, the problem continues. Hence, now the council is looking for other alternatives.
In the same way, there are areas such as the beaches that, at certain times, such as summer, do not provide enough parking capacity to respond to so much demand.
From the City Council, the creation of dissuasive parking lots is intended to absorb the demand for parking spaces in environments close to the urban area. The same can be said of the poles of attraction that the Beaches at certain times of the year.
At present, there is not enough land classified as endowment in lands developed for urban planning to be able to meet the demand for parking, therefore, the local executive considers that it is necessary to go to privately owned land that, being free of buildings, can house this type of use.
Land Bag
However, the purpose of the framework agreement proposed by the executive is the creation of a privately owned land pool that can respond to the demand for parking spaces in the areas of influence of the urban area and the Arenal Bol beach.
For the lease of these lands, the City Council allocates a total of €200,000 for a period of 48 months. An innovative initiative in the city of El Peñón that is starting now, with the opening of the period for the presentation of offers by land holders. Later, it will be the consistory that determines which private plots are more suitable to absorb the demand for parking spaces.