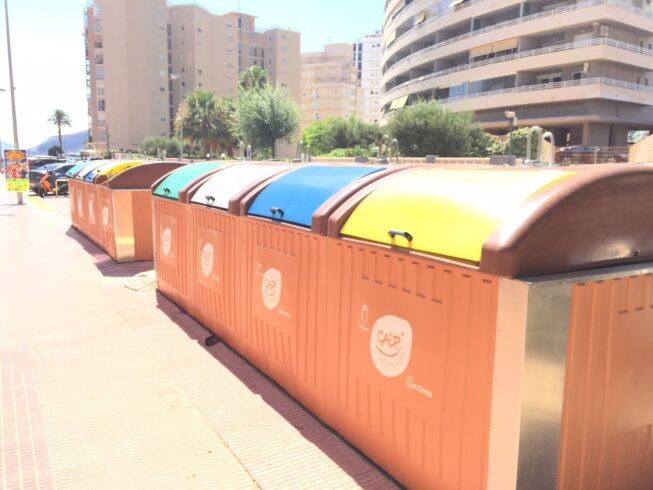 Calp will face one more summer still pending awarding the new street cleaning service and MSW collection. Yesterday the mayoress, Ana Sala, affirmed that the municipality is without a rubbish, it has not been possible to tender the new specifications, nor to apply, therefore, the improvements included in the new contract. It should be remembered that the current contract dates from 1994.
This situation has been dragging on since April 2021, when the plenary session gave the green light, without the support of the opposition, to the new specifications for tendering the garbage service in the municipality. Chamber has blamed the continuous appeals presented that have paralyzed the entire process, although it has also admitted that there have been technical failures that have stopped the tender.
The city council hoped that the new awardee would be underway at the beginning of 2022. But the summer will arrive without the process having been reactivated.
Faced with this situation, the municipal department of Infrastructures is looking for solutions to the increase in waste that is expected to occur in the summer months.
The mayoress recognizes that the summer months are a difficult time in Calp, due to the increase in RSU that is generated with the increase in the floating population and the arrival of tourists. As an extraordinary measure, the municipality has announced that 10 will join environmental watchmen, within the Municipal Employment Plan, attached to the mayor's office, and in charge of controlling that the containers do not overflow with garbage, that pruning remains do not accumulate in the urbanizations, that the material for selective collection is taken out on the street the day that corresponds, ... a basic work that will be carried out throughout the municipality, urban area, beaches and urbanizations.
These guards will notify the concessionaire, trigger, and will inform the public on how to act correctly. In this sense, Ana Sala advocates civility and the necessary collaboration of all to achieve a clean Calp.