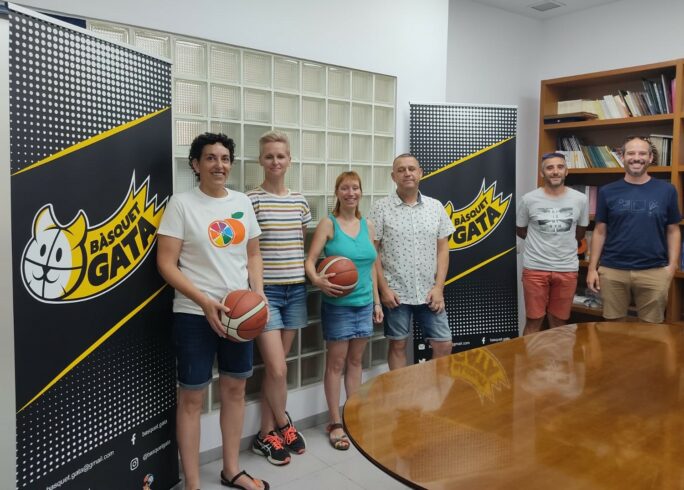 The council of Sports directed by Toni Arabí has presented at the Gata Town Hall, with him Gata Basketball Club, the renewal of the club and a series of activities that have been organized to work together to reactivate the practice of this sport in the municipality.
From the club they have highlighted that the basketball It has historically been an important sport in the municipality. In the 90s and the first decade of the 2000s, there were many generations that passed through the different teams of the Gata Basketball Club in all categories. "After a few years of relative pause (and pandemic), the flame of basketball rekindles Gata, with the reactivation of the Gata Basketball Club with a renewed board of directors and image," explained Maria Monfort, the club's new president.
Toni Arabí has made clear the great satisfaction of the City Council that a group of people with great desire and enthusiasm to reactivate this sport has emerged, for which he has ensured that they have the full support of the Department of Sports.
On the one hand, they have announced that for the next season there will be inscriptions for all children's categories, from cherub (4-5 years) to junior (17 years). As of July 4, those interested may register on the website of Solgata, since the teams of the children's categories will be organized within the structure of the Municipal Sports Schools.
In accordance with this intention to once again promote basketball in Gata, on June 22 an open day has been organized in the sports hall, from 6:00 p.m. to 8:00 p.m., so that all the boys and girls they want, they can try and participate in different games related to basketball.
Likewise, from June 27 to 30, the Department of Sports of the Gata City Council and the club have organized a basketball modernization camp that will also take place in the municipal sports pavilion.