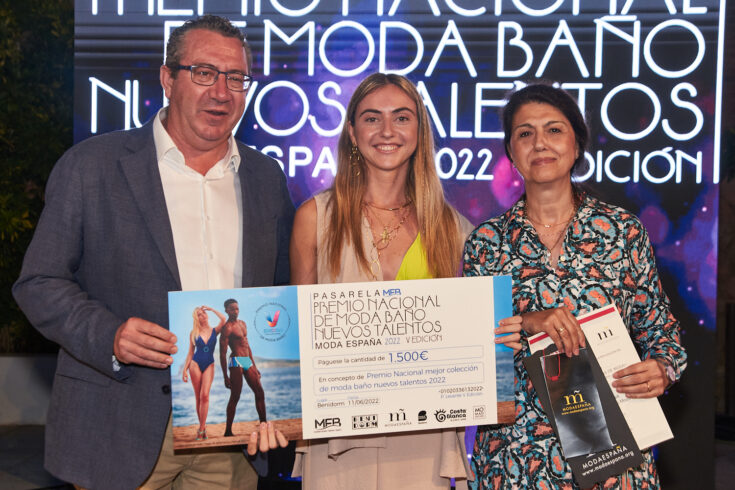 Marina Tiscar Tortajada receives the National Award for Swimwear New Talents for the best collection 2022, in the V Week of the Mediterranean Fashion Beach MFB.
Proposal whoever you want ("Be whoever you want") received the blessing of the members of the jury, awarding it the National Award for the best swimwear collection 2022, inspired by the personality of Cuban women, their roots and culture, and their ancestral traditions. . In addition, he obtained a double, since he took the Atlantean Award awarded by Manuel de Gotor to the best male swimsuit.
Once again, the urban park of the Oasis Beach Club in Benidorm became, for the second consecutive year, the nerve center of creativity, talent and artistic expression, with two intense fashion catwalks that dazzled those present.
The winner of this V edition received from the hands of the mayor of the city, Tony Pérez, an accrediting gift check. While Carmen Torres, General Secretary of Fashion Spain, presented her with a Master's Degree in Fashion Business Management and a one-year membership of the MÑ labeling program that distinguishes the national product "Made in Spain".