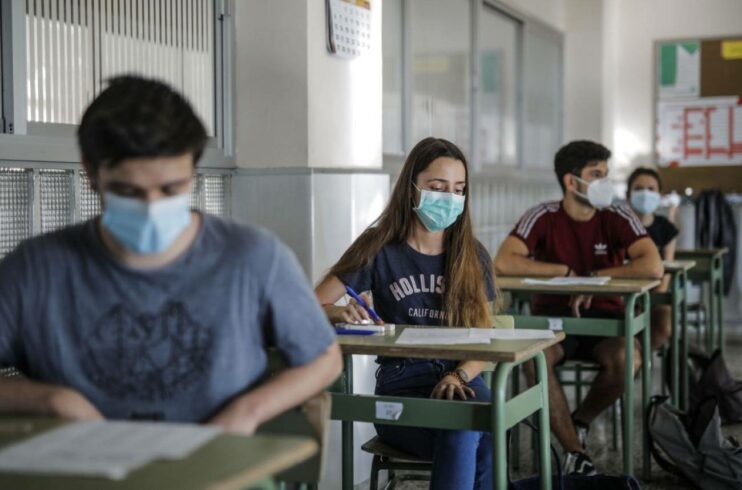 Today, Tuesday, June 7, is a nervous day for the students who have passed the second of baccalaureate and they face the dreaded tests to access the university. And it is that today the exams start EvAU, Evaluation for University Access. He Center d'Exel lencia of Benissa houses one of the two courts that the Marina Alta has, court number 11, the other is in Dénia, number 1. More than 220 students are examined in Benissa. They are students from the local IES Josep Iborra, but they also came from the institutes of Teulada, Calp, Xàbia, Pedreguer either Gorgos cat.
The first exam they had to answer to was History of Spain, then they had to demonstrate what they knew of Valencian, Biology or Audiovisual Culture II or Business Economics and finally this afternoon they will take the Physics or History test Of art. Each exam lasts an hour and a half and between each test they have a break.
The EvAU, also known as Selectivity either PAU, lasts for three days, has started today, June 7 and will continue tomorrow and Thursday. Few new features have been incorporated into this year's tests. It is true that the sanitary measures that still had to be applied in the last two calls have been passed and the exams are expected to take place as normal. The news will arrive within two calls, with the changes that will be applied from the next high school course.
The teachers recommend their students to go calm and rested to the exams, that they do not forget to take the DNI with them, that they hydrate well and that they do not comment at the end of the test how the exam turned out. And they remind them that despite the fear that these tests arouse, the percentage of passes is higher than the 98%.
The notes will be published at the end of next week. And within a month, the extraordinary call will take place, which is scheduled for July 5, 6 and 7 in the Valencian Community.