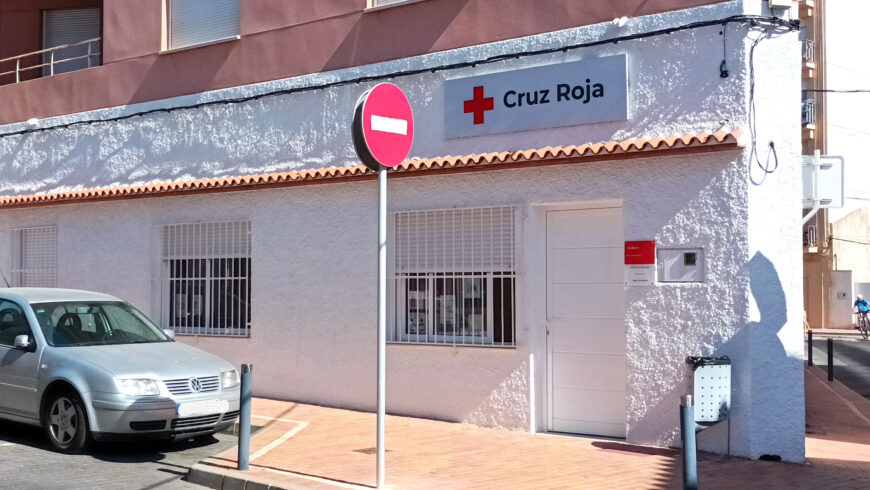 This Saturday, June 11, at 6:00 p.m., the new Red Cross headquarters in Ondara. On the occasion of the formal inauguration of the headquarters, an open day will be offered so that citizens can learn first-hand about this new healthcare provision that the municipality has, thanks to the collaboration agreement signed between the Ondara City Council and the Red Cross.
The main novelty of agreement of this year 2022 is that the Ondara City Council has ceded a municipal premises (the old hat shop) to this NGO so that you can develop your activities in your new premises in Ondara.
The start-up of the premises, with all the necessary equipment and facilities, takes place this Saturday, June 11. This is the first time that the Red Cross has its own headquarters in Ondara (until now it carried out its welfare projects in the Casa de Cultura or in the Social Center). The premises that the City Council has ceded is a 45 m² ground floor on Avenida Alicante no. The Red Cross has provided the necessary furniture and equipment to the premises for the development of its activity, after the works carried out by the City Council to enable this property as the headquarters of the NGO.
In the open day, the facilities and resources of the new Local Response Point in Ondara will be shown, from which the Red Cross will develop different projects aimed at improving the quality of life of people in extreme vulnerability, with the collaboration of people local volunteers.
Red Cross, thanks to the collaboration with the Ondara City Council, strengthens its position in this municipality, from where it will focus its intervention on care for families in extreme vulnerability; with improvements in employability, in the group of children at risk of school exclusion, through a space for educational accompaniment and leisure in values, and will reinforce local actions in the integration of migrants, mainly in recent refugees from the center of Europe.