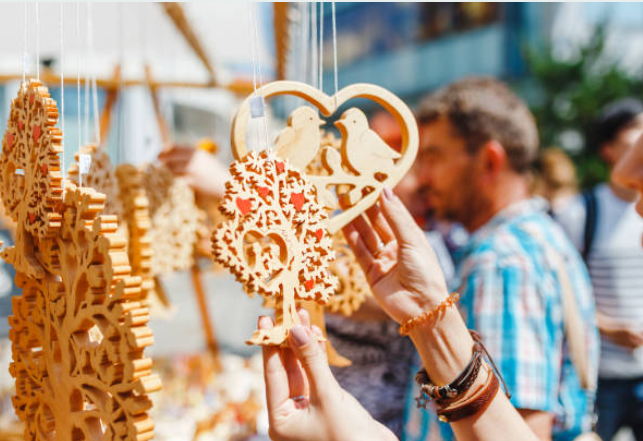 The last weekend of June, from 24 to 26, from 6:00 p.m. to 12:00 a.m., it will be held in the Plaza de la Constitución de Teulada a Author Art and Crafts Fair. More than 20 artists and artisans are expected to offer their varied products for all tastes.
The fair is an initiative of the Department of Culture of the Teulada City Council, whose objective is to offer residents and visitors a different activity, where they can not only buy authentic crafts, but also see how artisans and artists make their pieces.
For this, the Amata artisans association will be in charge of organizing the event, ensuring that all stalls exclusively offer good quality handmade items with a wide variety of materials and products.
Among the stalls there will be portrait painting, wooden or fabric toys, jewelry made with different materials (silver, glass, wood, macrame or ceramic), handmade clothing, etc. There will also be material for watercolors and oil paintings, lamps made of felled wood or pumpkins, decorative ceramics, marquetry, etc.
It should be noted that attendees will be able to make their special orders if they do not find what they are looking for, since several artisans will be working in their position. There will also be workshops with the boys and girls so they can learn to make their own souvenir craft pieces.
The Councilor for Culture, Héctor Morales, has encouraged the population to participate in this fair "which enjoys great cultural and historical wealth, and from which the family can enjoy and learn."