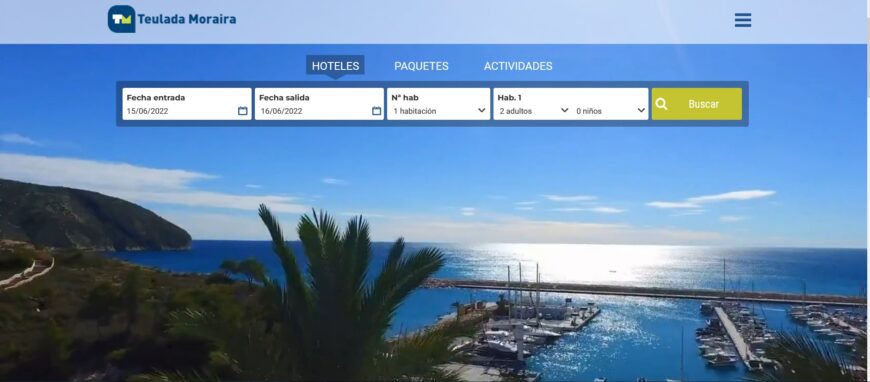 He Teulada Town Hall, through the department of Tourism, has collaborated in the implementation of an initiative based on the creation of a booking engine, which brings together in a single space Web the main tourist offers of Teulada Moraira.
This portal of Bookings It has a simple and attractive design in which more than twenty local companies offer their services. It is divided into three fundamental parts: accommodation, packages and experiences. Also, the if you It is equipped with a secure payment platform.
On the one hand, packages are offered Nautical/Diving, Sport and Adventure and the call Dynamic Package, in which the user selects all the activities he wants to perform. As for experiences, a wide variety of options are made available to enrich your stay in Teulada Moraira.
On the other hand, activities related to the sea and water sports also stand out, with the possibility of renting different types of boats, witnessing a sunrise at sea on board, receiving the baptism of diving, etc. Another of the portal's strengths is the section dedicated to wine tourism, with activities organized by the different wineries in the municipality.
According to the Councilor for Tourism, Alejandro Llobell, "what is intended is to facilitate and offer local businessmen a platform to promote and market their products and services."