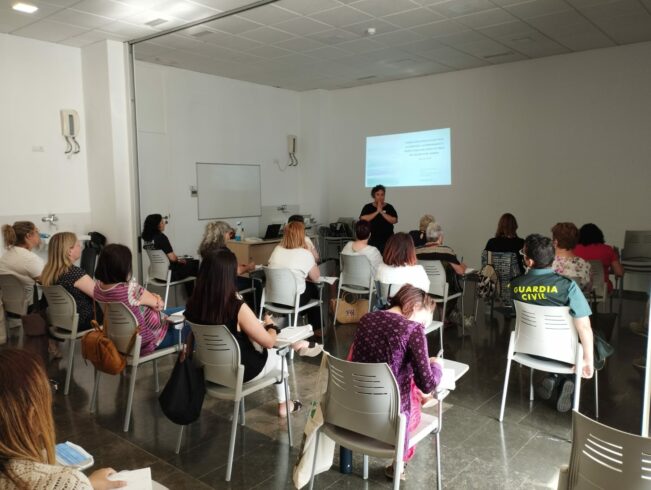 concludes the of Training Course specialized care and respectful accompaniment to women victims of gender violence in Teulada Moraira. For 5 weeks, at the Espai la Senieta in Moraira, specialized staff and interested people have been able to learn to improve their job skills in caring for the aforementioned group.
With this fundamentally practical training, the personnel involved have been provided with tools and strategies to assist and accompany women victims of gender violence in a respectful way.
Around 30 people from the Marina Alta and La Safor regions with diverse origins have participated: Police, Civil Guard, Denia Women's Center 14h, different women's associations, social service professionals (social workers, educators, promoters of equality, legal advisors), etc. This has been a very enriching job as we can approach the work from different points of view.
The objectives of the course have been:
Provide attendees with basic tools for specialized care for victims of gender violence from the beginning of the Critical Path.
Approach and know the needs of women victims of gender violence in the process of leaving a situation of gender violence to adapt interventions to them.
Provide the keys, instruments and tools that enable the effective accompaniment and monitoring of victims of gender violence.
This action has been financed through the funds assigned to the Teulada City Council from the Ministry of Equality and the Secretary of State for Equality and Against Gender Violence.