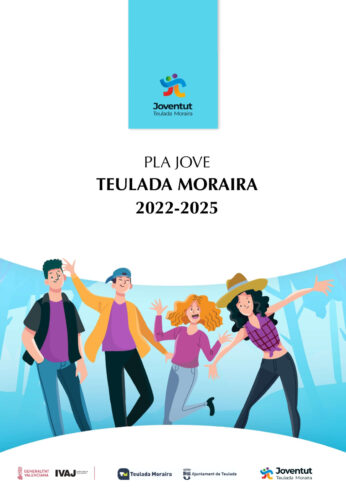 From the council of Youth of the Teulada Town Hall has been drawn up Pla Jove, the first project aimed exclusively at young people from Teulada Moraira. An initiative that has the support of the IVAJ and whose objective is to make viable, plan and channel all the activities and programs of the department, allowing a forecast of the multi-year budget and allocate it to the real needs of young people.
For this reason, the department has been carrying out various diagnoses for the detailed drafting of the document, with a technical specialist in the field and the service of a company specialized in social research.
The first diagnostic phase began with more than 350 surveys of young people between the ages of 12 and 30. Subsequently, 12 people whose knowledge has been key, given their involvement and personal experience in the youth field at the local level (teachers, health workers, politicians, police officers, young people active in municipal associations, etc.) were interviewed.
The second step of this project has been the 'participated process'. After having collected information on the needs, the entire youth population was summoned to participate in the first Fòrum Jove de Teulada Moraira. This space consisted of debating different ideas and converting them into developable proposals, analyzing their feasibility with the technical and political staff of the Teulada City Council.
The proposals finally selected are those that have shaped the official document Pla Jove Teulada Moraira. Thus, using this as a basis, the activities that are being developed in the municipality involve analysis and continuous evaluation to verify their effectiveness and make the necessary improvements.
"The Pla Jove is a living document that adapts to the youth of Teulada Moraira. With this project we will carry out continuous monitoring over time, always seeking two-way communication with our young people. It is a working method that allows us to adapt new projects to the reality of their needs", said the Councilor for Youth, Verónica Martínez.
It should be noted that the official presentation of this plan will be open to the public next Friday, June 17, at the Espai La Senieta Building in Moraira, from 5:30 p.m. to 7:00 p.m. The mayor wanted to take advantage of the occasion to "encourage the entire population to participate in the presentation of the project, since it is a matter of general interest of which we are all part."