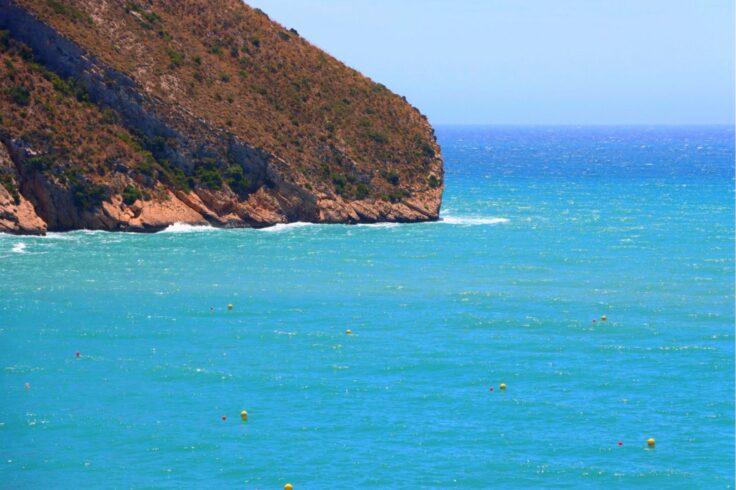 He Teulada Town Hall has installed 22 new ecological buoys on the beach of Portet de Moraira. In this way, the requirement of various sectors of society is met, promoting responsible funding and protecting the fields of oceanic posidonia.
According to the study of compatibility of marine strategies, carried out by the University of Alicante, this initiative supposes a lower impact on the Posidonia meadows, since it reduces "the intensity and area of influence of significant anthropogenic pressures on the habitats that are key to ensure the services and functions of the marine environment".
Thus, the objective of this project is to "avoid/reduce the direct and indirect effects of dredging on vulnerable benthic habitats; and avoid the adverse effects of the exploitation of non-renewable marine resources on biogenic and/or protected habitats".
It should be noted that the Marina Alta Nautical Tourism Association (ATNMA) was one of the main actors when it came to agreeing on and supporting the regional decree for the protection of posidonia, positioning itself in favor of the installation of ecological buoys in all coastal municipalities, including Teulada Moraira.
The Councilor for the Environment and Beaches, Luis Caballero, wanted to appeal to social responsibility, "thus promoting a respectful attitude towards our natural environment and trying not to leave a mark where we go."
"This is a measure that benefits rather than harms society as a whole. With the ecological buoys, we increase the offer of responsible anchorages in areas where mooring of boats is common during the summer period, at the same time that we contribute to preserving the natural reserve of oceanic Posidonia on our beaches", Caballero pointed out.