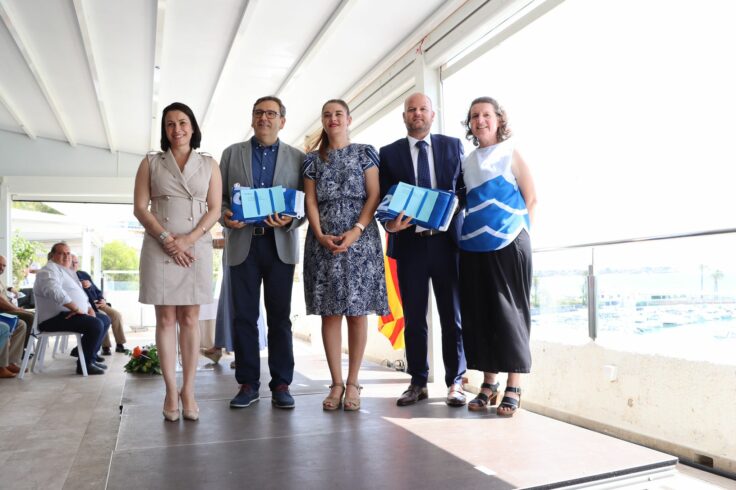 Today the delivery of the Blue Flags to the best Valencian Community beaches at the Dehesa de Campoamor Yacht Club, Orihuela. The mayor of Teulada Moraira, Raúl Llobell, has represented the municipality in collecting the Blue Flag badge awarded to the beaches of the Portet, heBlister and them Platgetes.
Raúl Llobell wanted to thank this award, noting that "the Blue Flag is a symbol that shows that in the Valencian Community we are leaders in the quality of the silvers, especially in the province of Alicante, which is the one with the largest number of beaches with said award. For this reason, we should feel very proud that Teulada Moraira is part of this recognition. With this we are demonstrating the daily work of care and protection of our beaches, turning them into a safe and quality tourist destination.
This award, granted by the Foundation for Environmental Education (FEE), through Adeac (Association for Environmental and Consumer Education), is an international recognition of the high quality of the water on a beach, as well as an award for effort, public and citizen, for complying with the required criteria of legality, accessibility, health, environmental education, cleanliness and safety of the beaches.