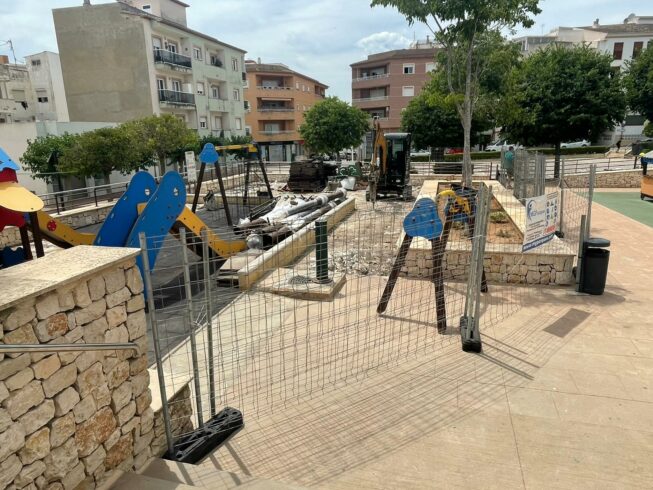 The Department of General Services of the Teulada Town Hall, delegated to José Antonio Bisquert, is proceeding with the installation and improvement of parks and childish games in the public squares of Teulada Moraira.
Among the planned improvements, a new shaded area has been proposed in Plaça VIé Centenari, the creation of a new park in the landscaped area of Les Platgetes; and the renovation of the grounds and parks of the Teulada public library, the Tresmall square and the Palangre square in Moraira.
The councilor has indicated that these actions "represent an improvement in the vital development of the smallest of our municipality, since it is an essential service that families who live and visit enjoy daily Teulada Moraira".
Thus, the Local Council for Childhood and Adolescence (CLIA) has been in charge of choosing the design of the furniture for the new parks, "because their opinion matters to us and they are the ones who are going to enjoy them more than anyone else," said the Councilor for Children and Adolescents, Verónica Martínez. This project, whose base tender budget is €97,743.65, is fully subsidized by the Provincial Council of Alicante.