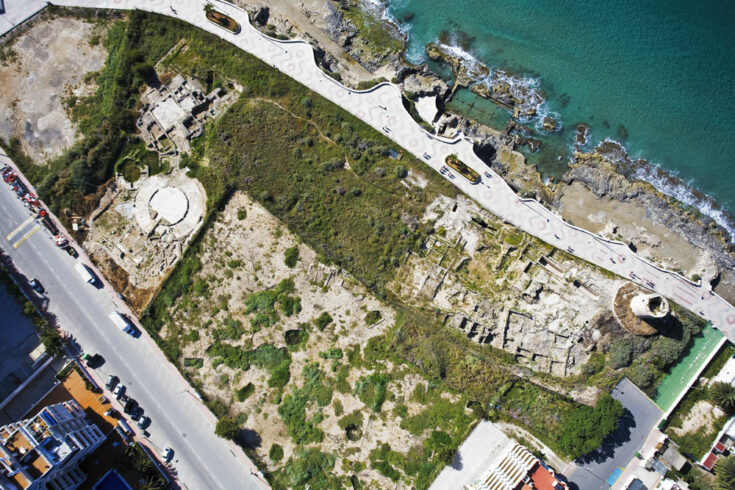 Calp has approved in ordinary plenary session to annul the suspension of licenses ratified in January of this year in the field of Special Plan Baños de la Reina and proceed to lift that suspension. The strategy of the government team, PP and C's, as explained by the Councilor for Territory, Juan Manuel del Pino, during the session, is, taking advantage of the fact that the Department is currently processing the declaration of BIC – Asset of Cultural Interest– of this deposit, and that this process prevents construction in the affected area, whether the regional administration assumes this responsibility.
When the BIC comes into force, the Calp City Council will once again take charge of the matter and will reinstate the suspension of licenses to prevent building in the area. A suspension that has a legal period of 2 years.
The opposition
But from the opposition, Defendamos Calpe, Compromís and PSPV-PSOE, who abstained at the time of the vote, did not see this strategy as clear, reproaching the local executive for the way in which this matter is being processed. From the opposition banks, they showed that a process is being prolonged that does not reach the objective set, which is to safeguard this important Roman site.
The opposition groups requested the need to clarify who will pay the 23 million euros with which to compensate the owners of the land affected by the archaeological site. The Valencian spokesman, Ximo Perles, remarked that, without clarifying this issue, the degree of protection to which the municipality aspires for the Baños de la Reina will not be achieved. The mayor also denounced that more than a year has passed since the last meeting of the Special Commission for the Queen's Baths.
For his part, the socialist councillor, Santos Pastor, added to this presentation that the person responsible for providing solutions to this matter is the local administration, involving at the same time the competent Ministries and the Ministry itself, in order to launch the recovery of a deposit that has been appreciated by specialists for its incalculable value.
Putting on the table a topic for debate that combines urban planning and heritage gives a lot to talk about, especially if it is about the Baños de la Reina. Finally, the point was approved, with the favorable votes of the government team, although before, the mayoress, Ana Sala, acknowledged that the city council does not have the money to pay and assured that important work is being done by the City Council to obtain protection of the Queen's Baths.