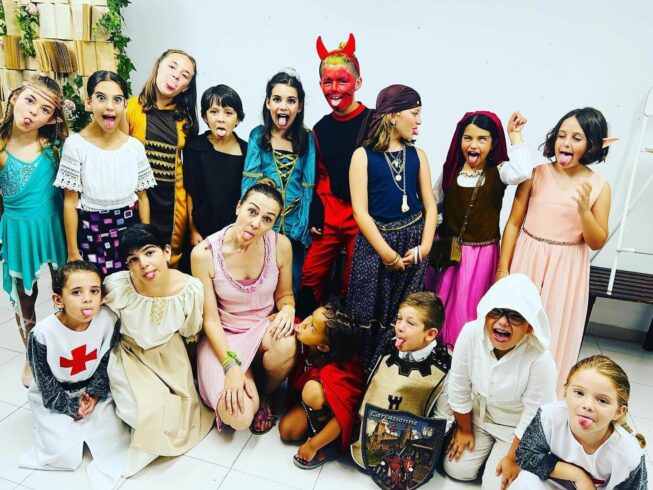 The Ondara Municipal School of Theater, directed by Rosa Catalán, offered three performances this past weekend, by the three theater groups (Children, Youth and Adults), to culminate the theater course for this season. These theatrical performances are part of the program organized by the Department of Culture of Ondara for this month.
In the presentation of the three plays, Rosa Catalán stressed the importance of having a Municipal Theater School, highlighting that they have been going on for five years now and that they have managed to have three groups (children, youth and adults), with a total of 44 students and female students
The director of the School also thanked the Councilor for Culture, Raquel Mengual, and the Department of Culture "for betting on the school and giving all the support from its foundations, and for all the work they are doing for the culture". He also took the opportunity to thank the audience, because "without them it would not make sense." In addition, in the case of the performance of the group of adults, tribute was paid to Paco Fornés (Paco «lo de los 4 lados») dedicating the performance and some nice words of remembrance.
Regarding the program theater, this weekend the public was able to enjoy three works. On Saturday June 18, in the morning, the Youth Group of the Ondara Municipal Theater School offered the play sixteen judges, recently awarded at the Dénia Theater Show with the award for the use of Valencian.
On the same Saturday, June 18, in the afternoon, the Adult Group of the Municipal Theater School of Ondara presented the work creatures. And on Sunday, June 19, in the morning, the Children's Group presented the play The three hairs on the devil's head.