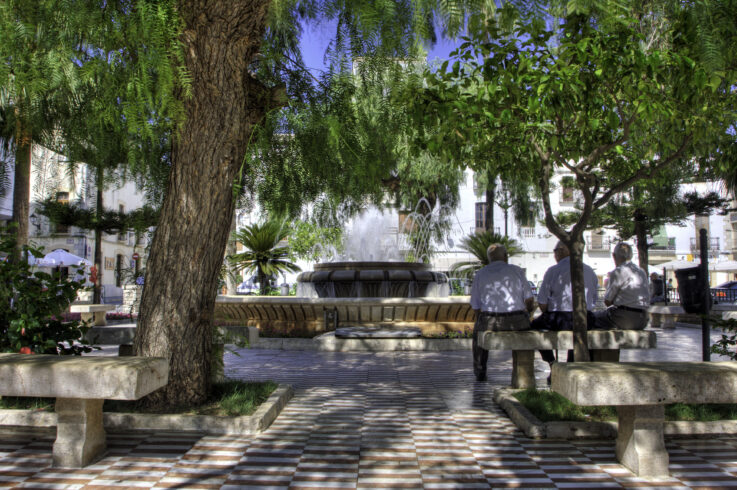 The Town Hall of Benissa it does not reinvest in local businesses and prefers to spend public money on companies in other municipalities. That's how they denounced it Reboot Benissa and Commitments, from the opposition benches, yesterday Tuesday afternoon, in the full. Point number 2 on the agenda was debated, for the approval of a set of invoices without a contract file through an extrajudicial recognition of credits. A matter that is usually raised to a plenary session with hardly any debate. But yesterday afternoon it was not like that. And it is that, after reviewing the invoices, the opposition discovered that many of them had been charged to non-local merchants.
Florists, nurseries, bookstores, stationery stores, hardware stores,... are the shops who have been affected by this management that does not conform to the message of necessary support for the local trade, as the councilors of Reiniciem and Compromís lamented. The City Council has chosen to buy material or floral decorations from companies in Teulada or Barcelona, instead of those located in Benissa, where there are shops that provide this type of product, according to Abel Cardona, spokesman for Reiniciem, who asked the executive for explanations. .
The invoices raised in full amounted to an amount of more than 107,000 euros. An amount that from the opposition should have been reinvested in local commerce. From Compromís, Mari Carme Ronda, also regretted this way of acting by the local executive, spending money outside the municipality, recalling the responsibility that the city council must have with local businesses.
From the government team, the mayor himself, Arturo Poquet, assured that the purchase in the town is prioritized, but sometimes, there are certain products that are not found in the companies of the municipality and are sought outside.
The executive's response did not convince the opposition, which reiterated its criticism, with even greater anger if possible.
Finally, item number 2 on the agenda went ahead with the mayor's casting vote, by not adding the necessary majority. The opposition voted against en bloc and the CIBE councilor, a PP partner in the government team, abstained, in order not to block the collection of these invoices, according to what the independent mayor Isidor Mollà himself indicated.