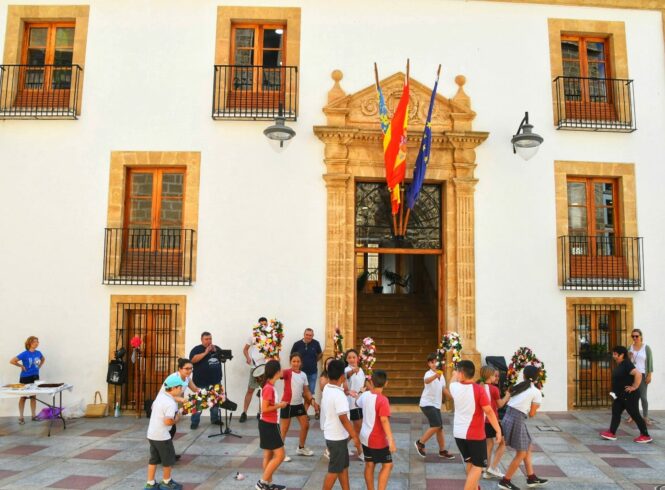 One more year, the ritual dances of the Corpus they take life in Xàbia by the hand of Portixol Dance Group. This traditional representation, which has been present in Xàbia since 1998, mobilizes dozens of boys and girls from the municipality who learn dances such as the paloteig, dels turcs, dels negrets, dels pastorets, de la magrana, de les tambourines, dels bastons and les poloneses for the afternoon of the corpus offer them in an itinerant way through the Historical Center.
It is an initiative of the Grup de Danses, in collaboration with the department of Culture and the educational community, so that the little ones know and appreciate the Valencian traditions.
This year it will be on Sunday, June 19, at 7:00 p.m., when this show of popular folklore comes out from the church of Sant Bertomeu. Primary schoolchildren from the Graüll, Mediterrània, Trenc d'Alba, María Inmaculada schools will participate, and as always, it will be the Grup de Danses who will close the procession with the Nanos ball and the Moma dance.
The music will be performed by the Colla Portitxol, dolçaines and percussion in a year in which the Colla de Nanos de Xàbia celebrates 25 years since its creation. There are nine heads that represent the races known in the fifteenth century: whites, Turks, gypsies and blacks, led by a captain who sets the guidelines and rhythms of the dance
Since its creation, the Nanos have traveled taking their dances to different parts of the country and other areas such as Brittany or Palmela in Portugal.