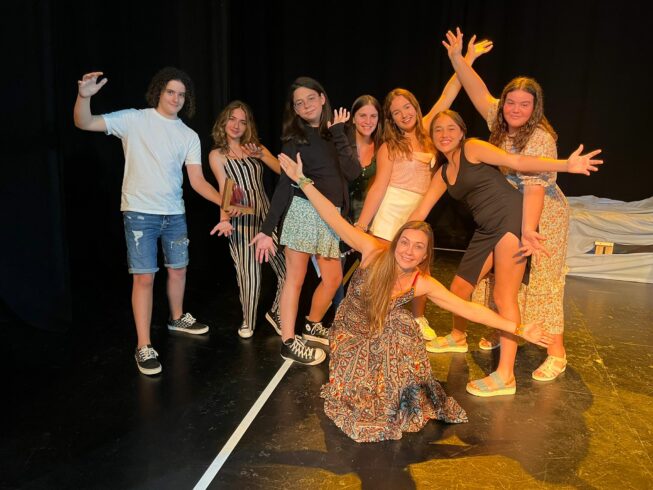 The Youth Group of the Municipal Theater School of Ondara, directed by Rosa Catalán, rose this weekend as the winner of the Prize for the use of Valencian in the 31st Dénia City Theater Exhibition, in which he participated with Setze judges.
The work is a comedy youth in Valencian by Josep Antoni Martínez. The Youth Group of the Ondara Municipal Theater School was directed by Rosa Catalán and made up of the following young actors and actresses: Aroa Pérez Mengual, Clara Tomás Olmos, Josep Tomás Olmos, Luz Ramos Pérez, Blanca Pérez Sala, Ángela Gil Crespo , Angela Berga Antón , Lara Ball Sartk, Marta Valles Moll, and Mireia Peña Rumbo.
With large doses of irony and humor, Setze judges shows how unfair justice can give a trial the air of a television show; with allegedly involved as strange and extraordinary as a robot judge, a racist and anti-democratic prosecutor, an alien and some witnesses (possible defendants). Characters that any of us can become. A show so fictional that it seems real and current.
It should be noted that this award-winning work will be premiered at the Ondara Municipal Auditorium this Saturday, June 18 at 12 noon and will be performed by the Youth Group of the Municipal Theater School of Ondara, within the programming of the Department of Culture for this month of June.