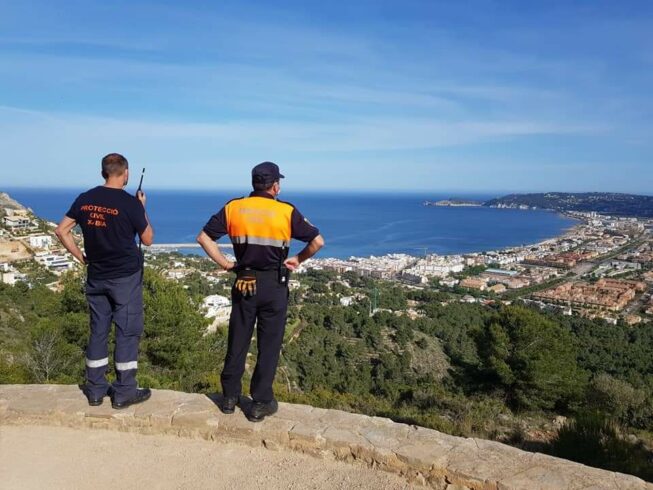 The Department of Citizen Security and Emergency Prevention activates today, June 1, the summer campaign of forest surveillance. A preventive service that reinforces the means provided by the Provincial Firefighters Consortium and that allows a quick response in case of fire.
The Councilor for Security, Juan Ortolá, has detailed that the operation is organized in two shifts, morning and afternoon, and will be in charge of Civil Protection, which will have 2 motorized vehicles. The base team is 8 volunteers per day, which may be expanded on days of level 3 pre-emergency (extreme risk). The campaign will continue for the next few months and until October 12.
Surveillance will be carried out from strategic points and with good visibility of the entire municipal area. In addition, work will be done in coordination with the Town Halls of Denia, Gata and jesus poor in the surveillance of rode.
Ortolá has taken the opportunity to remember that, with the beginning of the meteorological summer, the barbecues and paella pans in the recreational area of the Pinosol Park until the end of September.
The mayor has asked citizens to take extreme precautions in the coming months when carrying out activities that may pose a risk of fire and has recalled that their collaboration is also important to react as quickly as possible. Therefore, if a person sees a fire, they must urgently notify 112.