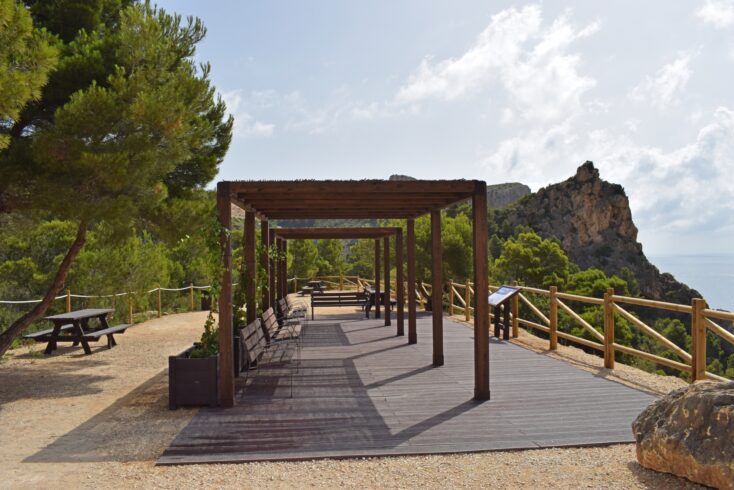 What used to be a degraded space has now been converted into a balcony with stunning views of the Mediterranean. El Poble Nou de Benitatxell has inaugurated a new viewpoint and rest area next to the Moraig cove, at the beginning of the well-known Route of the Cliffs.
In this idyllic space you can enjoy the panoramic views offered by the privileged enclave, rest after an arduous walk, drink some water or even stop for a small picnic at one of the tables set up for it. Of course, always taking care of the environment and taking the waste home.
This action, financed and executed by the Generalitat through the concessionaire Becsa, is included within the Plan of Actions on the Mediterranean Coast (PACMAR). The objective was none other than to value an area with great scenic potential that had been eroded and degraded, as well as offer visitors and hikers a space for recreation and rest.
With an award budget of 129,502 euros and a term of four months, the works have included the planting of trees, the placement of information panels, the adaptation of the accesses to the area and the installation of urban furniture, such as benches, tables of picnic area, litter bins, pergolas, fountains and bicycle parking.
All these elements are made of recycled plastic that imitates wood, which makes them integrate with the environment without deteriorating due to saltpeter, wind and rain, and also guarantees the sustainability.