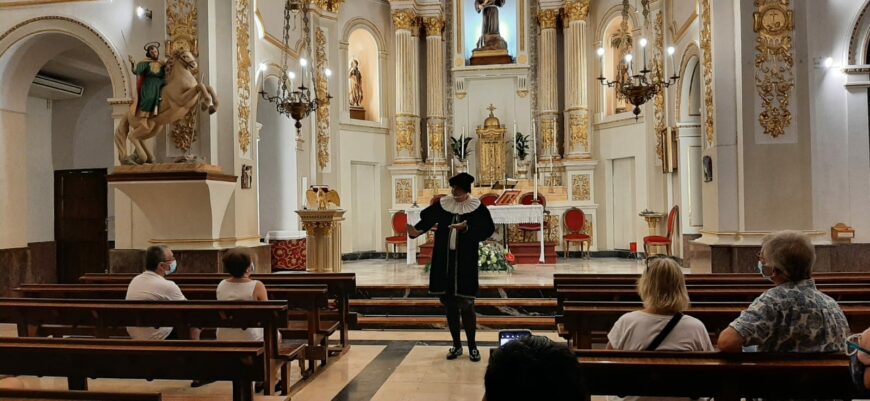 To publicize and enhance the old town of El Poble Nou de Benitatxell, the Department of Tourism offers this summer the dramatized routes A museum in the wind on July 14 and 28, and August 4, 11 and 18.
An 18th century character awaiting the arrival of the settlement charter from the Duke of Medinaceli will guide visitors through the main attractions of the urban center, such as the church, the Portalet and the viewpoint, the Raconet, the old butcher shop and house -posada, the Cine Cervera or the streets that pay tribute to the important emigration of poor men and women to Argentina and Algeria at the end of the 19th century and the beginning of the 20th century.
"Through this proposal it is intended to make the history and origins of our town known in an original and fun way. We want to capture the attention of visitors and tourists beyond the offer of sun and sand and thus promote our old town, which is a great unknown to many people", highlighted the Councilor for Tourism and Heritage, Víctor Bisquert.
The routes, totally free, will start from the Municipal Market at 7:30 p.m. Places are limited and prior registration is required by mail benitatxell@touristinfo.net, by calling 96 649 35 46 or in person at the Tourist Office (C/ Mercado, 1).