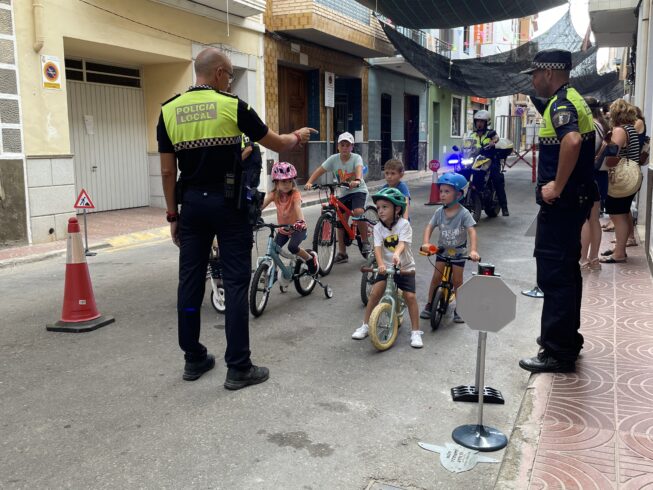 The smallest and smallest of the Poble Nou de Benitatxell they are made aware of road safety, first aid and the danger of driving under the influence of narcotic substances. This Tuesday, the Local Police and the Civil Protection group have set up, within the schedule of patron saint festivities, a road education circuit.
The park has featured three different areas. On the one hand, the boys and girls have learned the rules of the road and the meaning of road signs through a circuit with bicycles.
there was also a booth with simulation glasses of different narcotic substances or states that must be avoided while driving, such as alcohol, LSD and hallucinogens, cannabis or fatigue.
And finally, Civil Protection has given a workshop to obtain basic knowledge and know how to act in case of respiratory arrest or choking, with cardiorespiratory resuscitation techniques or Heimlich maneuvers for children and adults.
The assembly of this circuit, which is expected to be repeated in future events and taken to the school, has been possible thanks to two residents of the municipality of German nationality, Hermann and Angelika, who made a selfless donation to purchase all the material: bicycles different sizes, signage, mini traffic lights, simulator glasses, etc.