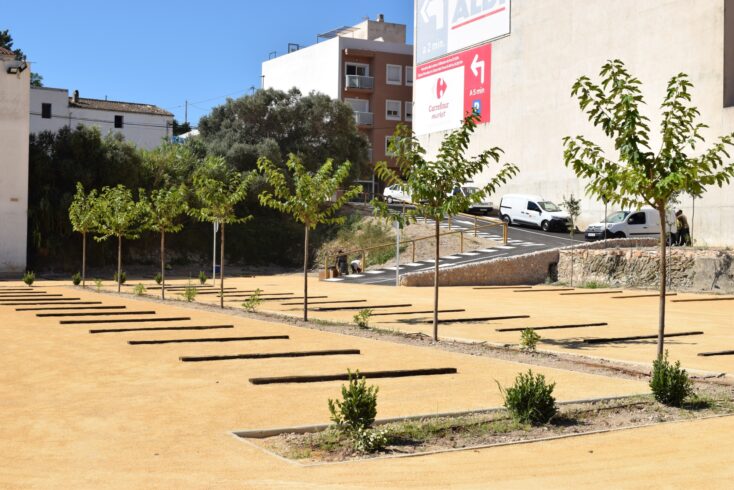 The Town Hall of El Poble Nou de Benitatxell has completed the reform works of the Capelletes car park. Thanks to this action, carried out for €137,644.81 (VAT included), it has been possible to reorganize the parking spaces, improve the image and set up a new dog park.
This plot, which has been used as a parking area for some years, has an important use, since it is located on one of the main streets of the town next to important services such as a pharmacy, the Post Office, a bus stop, the tobacconist , a bank branch, etc.
The object of the project was to beautify both the existing parking space and the dog area, correcting deficiencies. Before the reform, the pavement was made of very fine sand and it was very annoying, since it caused a lot of dirt. The perimeter fence had breaks and deformations, and the dog area was small and degraded.
Now all these damages have been solved, achieving a useful and careful space. The rearrangement has managed to optimize the space to the maximum so that more parking spaces fit, about 90. In addition, the pavement has been replaced by a compact type, the parking spaces have been delimited and trees and vegetation have been introduced that they provide shade and improve the quality of the environment and the image of the place. A new one has also been created canine use area enlarged, with new vegetation and benches.