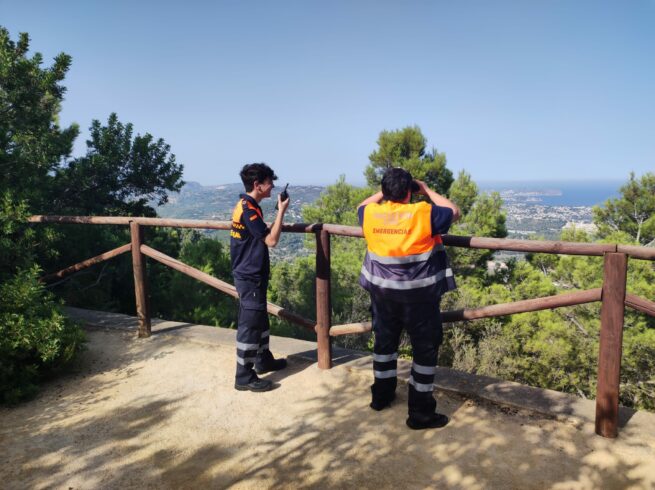 The high temperatures, with record records in the Marina Alta, have put people on alert and have increased concern about the possibility of forest fires in the region Teams of volunteers They work throughout the month of July to monitor and protect our mountain environment, and in recent days they intensify their work in order to avoid regretting irreparable damage to our landscape.
This is what the troops do Civil protection in Calp, which as confirmed by the City Council, are carrying out surveillance tasks in the green and forest areas of the municipality, as well as other prevention actions to avoid any possible outbreak of fire in this time of high temperatures like the one we are experiencing.
As the head of Civil Protection, Juan Carlos Rubio, explains, the service takes place from 11 in the morning to 8 in the afternoon. The volunteers have two vehicles, with which they travel through the most sensitive areas of the municipality.
The work of these volunteers is essential, but the action that each of us, as individuals, in a particular way, carry out in order to prevent forest fires is also of vital importance.
Tips
As explained by Civil Protection, it is important not to leave waste that could cause a fire, not to make fires or agricultural burning, cars or any other combustion vehicle should be parked in authorized parking lots. Or, at least, in areas cleared of pastures or scrub. The exhaust pipe in contact with dry brush could start a fire. And do not use brushcutters, chainsaws or any other mechanical device that can cause sparks or intense heat.
Rubio points out that to camp in the designated area in Calp, -free camping is not allowed-, a permit is required, which already lists the rules to follow.