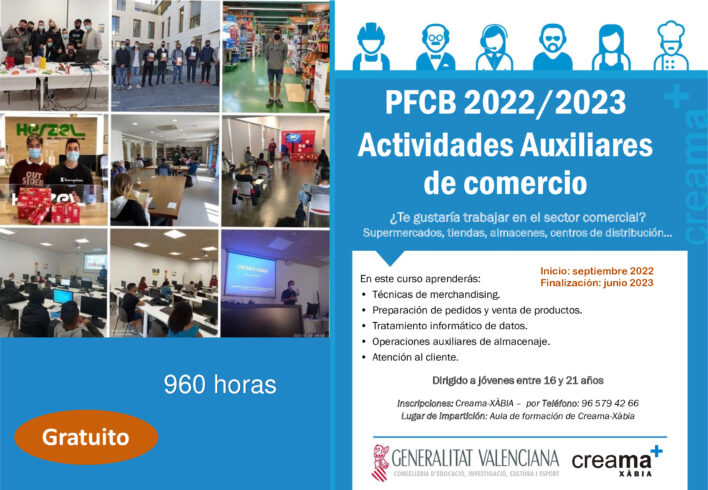 Cream Xàbia re-offer the program training and basic qualification as shop assistants and warehouse Aimed at young people between the ages of 16 and 21, preferably without an ESO graduate. It is a training option that accumulates 690 hours, so it is developed with a calendar similar to the school one (from September 2022 to June 2023) from Monday to Friday in the morning.
In the course they will learn market notions, preparation and sale of orders, computer data processing, storage operations and customer service. At the end it includes a practical part in local companies.
From Creama they emphasize that a large part of the students in previous editions have found employment Thanks to this training. Interested people can get more information at the Creama Xàbia offices, on the phone 965794266 or reserve a place at the Web.