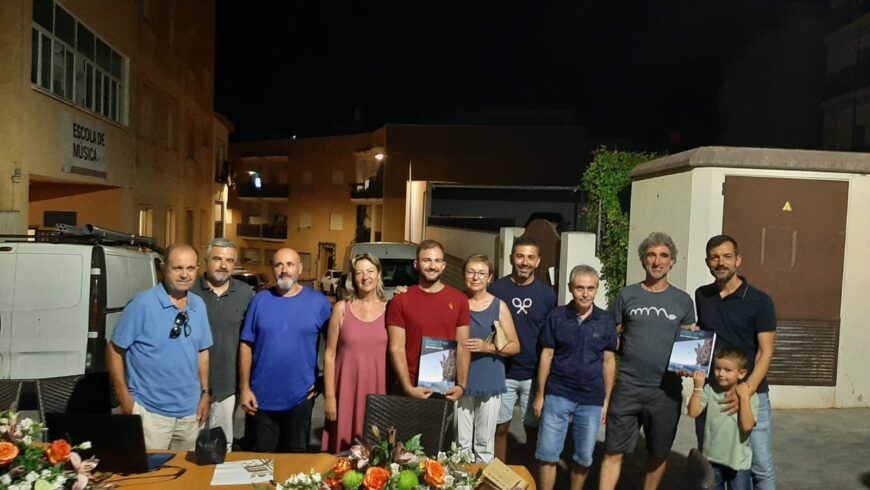 The valuable legacy of you fish them and the encesers continues to be rescued and valued in El Poble Nou de Benitatxell. Last Wednesday the book was presented for the first time on Llebeig street Cingle fishing in the Marina Alta, by Toni Barber, Ismael Guardiola and Miquel Almenara.
The authors of the work were present, the mayor, Miguel Ángel García, the Councilor for Culture and Heritage, Víctor Bisquert, and the photographer Jake Abbott, author of the book 'Nits de tinta' (co-published by the City Council) who has collaborated by providing photographs theirs to illustrate more and better the published work.
The City Council has collaborated in the publication of the book with a contribution of 4,000 euros through an agreement, which aims to donate 100 copies of the book and sponsor the page informative website. In addition, the Consistory will have advice and the advice of the authors in all those actions that are related to the world of you fish them.
This extremely rich ethnographic and historical study is the result of years of work and research. It is a reference work around this precious legacy that our ancestors left us.
As the mayor and the councilor pointed out, with the collaboration of the City Council, the aim is to contribute to the memory and recovery of this singular fishing art and, in addition, to value the work of the authors. "Cingle fishing in the Marina Alta It is a great and pioneering work. It has been and is the reference work that has marked the way for other works that have come later, such as 'Nits de tinta', and that have helped to make this precious heritage great, even more so".