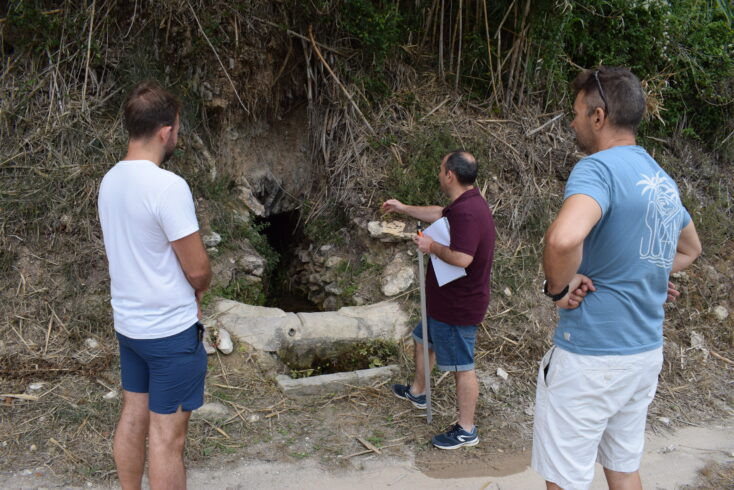 The Town Hall of El Poble Nou de Benitatxell, through the Department of Culture and Heritage, has started a process to value and organize its historical and cultural heritage. For this, it has hired a company that will perform the basic functions of a municipal archaeologist, providing support in the areas of archaeology, paleontology, ethnology, etc.
One of the first tasks that it has carried out has been the establishment of a Cultural Heritage office for citizen attention. Anyone interested in carrying out a work in a protected space can come to ask for advice. They will offer face-to-face care every Tuesday, from 8:00 a.m. to 3:00 p.m. in the Social Services building (C/ Mercat, 2), by appointment by mail oficinapatrimoni@elpoblenoudebenitatxell.com.
The Consistory also wants to put order at the regulatory level in this area, since until now it did not have a specialized technical body, with a protocol when granting work permits in protected spaces, nor with an updated Catalog of Assets and Protected Spaces and approved by the plenary session of the City Council.
Precisely at this time, work is already under way to update this catalogue, which will identify and determine the special protection regime for certain elements, buildings or natural spaces that deserve special appreciation due to their artistic, historical, paleontological, archaeological, ethnological, architectural or botanical. An example can be the Cova de les Bruixes or the Pous de l'Abiar, spaces of great patrimonial value. The document will also include public policies for the conservation, rehabilitation or protection of these assets.
This catalog has a very important function for the development of basic functions in terms of heritage, such as when requesting subsidies or permits from the Ministry or the Ministry, since the demands are increasing.
Once the catalog of assets has been finalized and approved, the next step will be the preparation of a Special Plan for the Protection of the historic center, with which the essence of the town is to be protected and the oldest part of the municipality coherent.
Recovery of the old Pous de l'Abiar laundry
The company has also already started working on the recovery of the old l'Abiar laundry, which was in the first half of the 20th century an important space for women who came to do their laundry using the water from the wells. The pertinent work permits will be requested to carry out archaeological tastings and find out its location and the state in which it is found.
Likewise, they are carrying out the archaeological monitoring of the works on Avenida de Alicante, in the heart of the old town of Benitatxell, in order to act in the event that an important historical element is found.
Finally, they also plan to carry out didactic and enhancement work with workshops for schoolchildren in the Cova de les Bruixes, dissemination campaigns, etc.