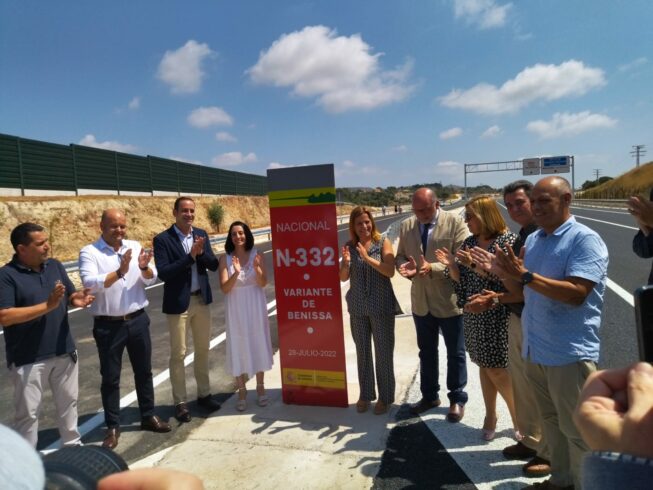 Today is a historic day for Benissa. This noon has been opened to traffic, after 15 years in works and some 30 of neighborhood claims, the variant. And although the result is not as expected by a large majority of residents, in Benissa they breathe, because the works of a project that has its origins in the 90s have finally been completed. Government Delegate in the Valencian Community, Pilar Bernabe, has chaired this noon the commissioning of this road infrastructure with which it is intended to decongest the traffic that crosses Benissa and splits its urban area in two. An action that seeks to improve road safety and reduce the pollution generated by the dense vehicle traffic as it passes through the so-called Avenida del País Valencià.
A major work that has involved an investment of more than 38 million euros and that supplies an important area of the municipality of Benisse, with a route of 5 kilometers of roads.
We have interviewed the Government Delegate in the Valencian Community, Pilar Bernabé, who has advanced the intention of launching a complementary project to improve the functionality and road safety of the N-332 between Benissa and Teulada and its connectivity with the AP-7 motorway. 

You can listen to the full interview here