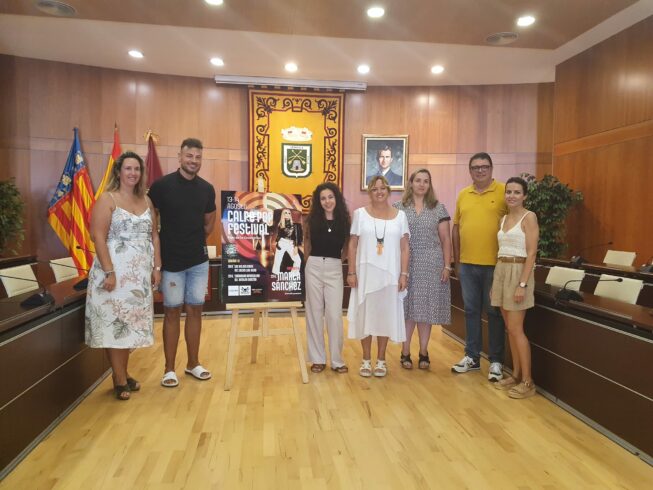 He Calpe Pop Festival its place is made in the summer calendar of the city of El Peñón. A bet from the local Executive with which to put Calp on the map of the festivals of summer, betting on the national pop and the groups and singers who succeeded in the 80s and who continue to have their unconditional audience.
This morning the mayoress, Ana Sala, and the Councilor for Fiestas, Paco Avargues, presented this event, which is in its second edition and will be held on August 13 and 14 at the Parc de la Creatividad.
The poster includes various proposals, betting both on renowned national artists, and thinking of promoting and supporting local groups. If last year the headliner was Los Secretos, this year it is martha sanchez. The Madrid singer will take the stage on Sunday the 14th at 11:00 p.m.
The Festival will also feature performances by local groups Mc Lucas the Band and the astrolabes, which will delight their followers on Saturday, August 13, starting at 8:00 p.m. That same day, the Tumbalea Revolution DJ Néstor García will also take the stage.
With this activity, leisure is continued after the patron saint festivities, thinking of the residents and tourists who choose the municipality as a destination to spend their vacations or summer getaway, as remarked by the local Executive, who intend to establish this as a classic appointment.
Free entrance
A Festival, which will also serve to raise money for the upcoming festivities, since although admission is free, the members of the 2023 Fiestas Commission and the Moors and Christians Association will share the management of the bars that will be set up the two nights of concerts.
Ana Sala, mayoress of Calp, points out that the date of the Festival is not accidental, stressing that it takes advantage of one of the weekends with the greatest influx of tourists and visitors in the municipality, on the occasion of the Virgen de Agosto bridge. The City Council allocates 68,000 euros to this musical event and expects a massive response from the population.