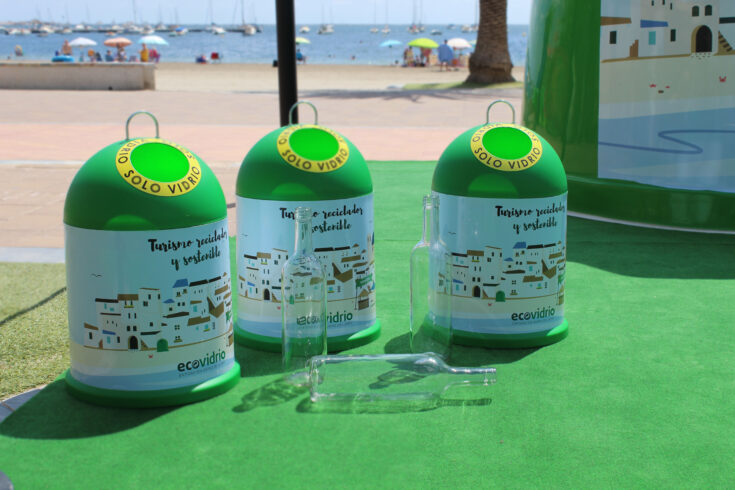 He Town Hall of Xàbia and a total of 113 establishments restaurateurs of the municipality will participate in the third edition of the Green Flags Movement, an initiative of ecoglass that rewards the effort of the area, the local hotel industry and the activism in coastal towns for sustainability during the summer
39 municipalities of the Valencian Community, which together with its business community will try to raise awareness and increase the levels of selective collection of glass containers and mobilize the hospitality sector to achieve the Green Flag.
The movement, active until August 31, contemplates actions to respond to the notable increase in the generation of glass container waste in coastal areas caused by summer tourism. Not surprisingly, a third of the glass containers put into circulation are consumed in summer and 52% of them are generated directly in the hospitality sector, so their involvement is key to generating a real transition towards a more circular model. and decarbonized.
In order to facilitate their work for all hoteliers, Ecovidrio will reinforce containerization and provide free means for the transport of waste. Two mini igloos will also be raffled among the citizens to encourage recycling at the domestic level.