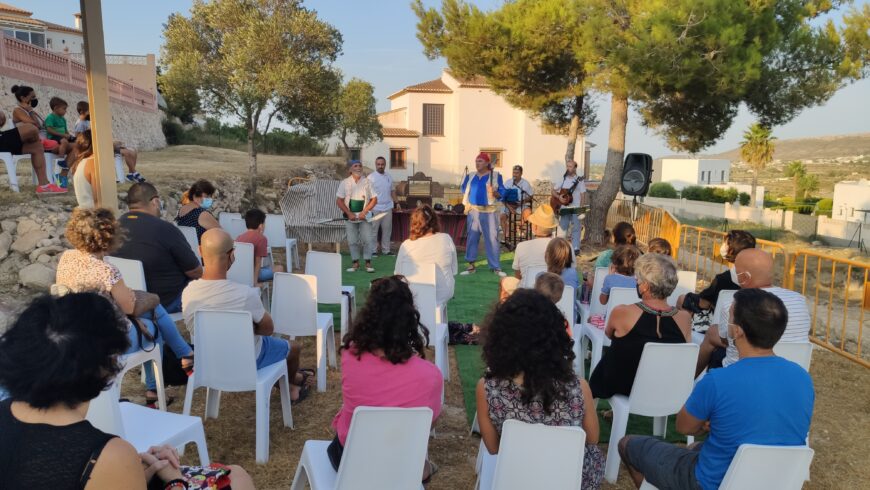 The cultural and leisure offer of El Poble Nou de Benitatxell in summer it is consolidated year after year. The area of Culture has prepared for this month of August an intense activity program which will begin next Wednesday the 3rd with a film session in the Plaza de Les Pesqueres, at 10:00 p.m. This film cycle will be repeated on Wednesdays, August 10 and 17, and the films will be screened Once upon a time…, Spirit: Indomitable (in Valencian) and To all train! Trip to Asturias.
The little ones will also have their space with the afternoon of fun with a mechanical bull and inflatables (Thursday 4, in the Plaza del Mercat, at 8:00 p.m.) or the 'Karmesse' activity, consisting of logic and ingenuity games (Thursday 11 , in the Plaza del Mercat, at 8:00 p.m.).
Tradition and culture are other big bets. On Saturday 13, the Plaza de la Iglesia will host at 8:00 p.m. the Valencian dance show by the Grup de Danses Morro Falquí from Poble Nou de Benitatxell, which will do an exchange with the Grup de Danses Socarrel from Xàtiva.
On Tuesday 16, at 10:00 p.m. in the church square, there will be a 'Revetlla literària' around the book 'Històries de lluna vella', by Josep Colomer from the village. And on Thursday 18, at 8:00 p.m. at the Social Center, there will be a talk about creative women by Anna Moner.
The program will continue the following week with the inauguration of the Biosaludable route on Tuesday 23, at 7:30 p.m. in the Plaza del Mercat. On Wednesday 24 the documentary will be presented We come from the rain and the short documentary Poble Nou de Benitatxell sees rain, a journey through the history of the Marina Alta and Poblera. It will be at 10:00 p.m. in the Plaza de Les Pesqueres.
You can not miss the usual 'Night of the Witches', which will take place on Thursday, August 25. This year there will first be a dramatized route through the l'Abiar area at 6:30 p.m. and then a storyteller Tales of the dark light at the archaeological site of Cova de les Bruixes at 7:30 p.m.
As a culmination to this large and diverse program, a great end-of-summer party will be held in the Plaza del Mercat with a sobaquillo dinner with a bar at popular prices and coca-marie and mistela that the City Council will offer. All this, enlivened by the concert donut paraules.