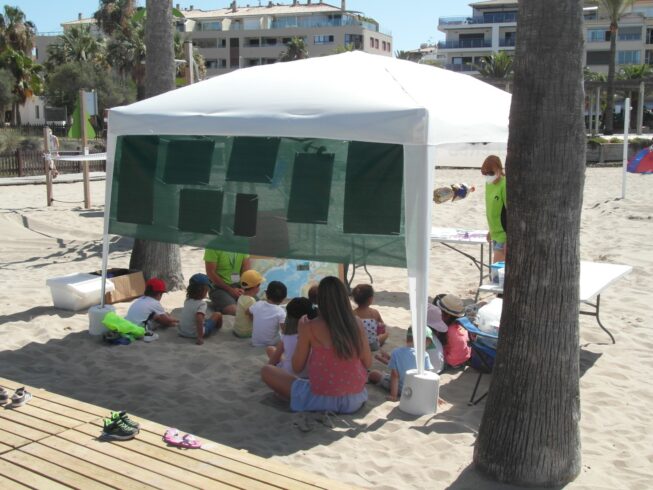 The council of Environment of the Teulada Town Hall has organized some talks environmental education open to all school-age citizens. Are activities are free and will be held at the Ampolla beach on Thursdays, July 21 and 28, and on Thursdays, August 4 and 11; from 9:30 a.m. to 1:30 p.m.
In this way, four days of environmental education and awareness workshops will be held, in accordance with the requirements and recommendations of the 'Guide to the interpretation of the Blue Flag criteria for beaches' (ADEAC/FEE) with the following objectives:
Value the importance of the environmental heritage of the Mediterranean Sea, in general, and of the municipality's coastline, in particular, including the Protected Natural Areas present in it.
Promote respectful, sustainable and adequate behavior of the users of the beaches and coves of the municipality through good environmental practices in favor of the conservation of said environmental heritage.
Share with the participants the main consequences of climate change on coastal populations, focusing on the role of the prairie of oceanic posidonia as a CO2 sink, while at the same time promoting the reduction, reuse and recycling of waste in our daily lives.
There will be environmental-themed dynamics, storytelling, crafts and information will be provided for children and adults (domestic and foreign visitors) that will help users of the beaches and coves learn about the importance of these places, take care of them and, above all, make them feel like theirs.
The Councilor for the Environment and Beaches, Luis Caballero, has highlighted the importance of these workshops, since they allow "to make our environment known to the little ones, teach them to respect it, preserve it and take care of everything that makes Teulada Moraira a charming place".